GOM Player is a video player developed by a Korean company named Gretech.This video player was originally developed to directly broadcast streams from video game streamers and competitions, but has since then grown to be a fully functional video player that supports many file formats. Queries like "Gom Player 広告" lead us to believe that there are many questions how to remove Gom Players advertisements in Japan.
GOM player is loaded with features, is easy to use and also links to all necessary codec files when you encounter an unfamiliar or unsupported video format (and these are pretty few anyway). So far the author of this article has found GOM player superior to many popular video players like VLC, Windows Media Player Classis, KM Player and many more tried over the years.
Unfortunately if GOM player has a downside that are the Ads that are displayed on your screen before and after a movie is loaded or has finished playing. If you are looking for a way to remove the Ads from GOM Media Player please keep reading.
Look out for the bundled PUP My PC backup
If you have GOM Player installed it is likely that you also have My PC Backup installed on your computer. This is a Potentially Unwanted Program (PUP) that comes added with every installer of GOM Player. Generally it is not recommended to install such programs. In this case you are dealing with a paid program that can help you make a cloud back-up for all data on your computer. Some security software has found this app invasive and it is generally recommended that you remove it.
How to remove Ads from GOM Player
Open GOM player and press F5. Alternatively right-click with your mouse somewhere within the GOM window and select Preferences. Either way a new menu will open.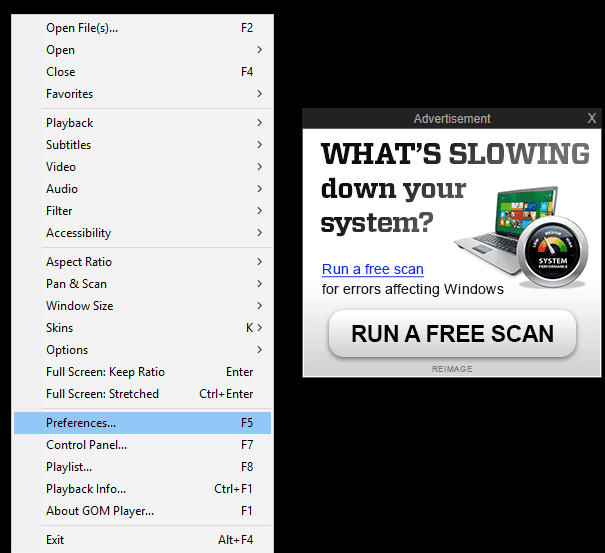 In the menu that appears make sure that General is selected. Look into the upper side of the screen for a tab named Logo. Click on that tab. You should now see a check box that says Display Logo when stopped. Remove the tick from that box.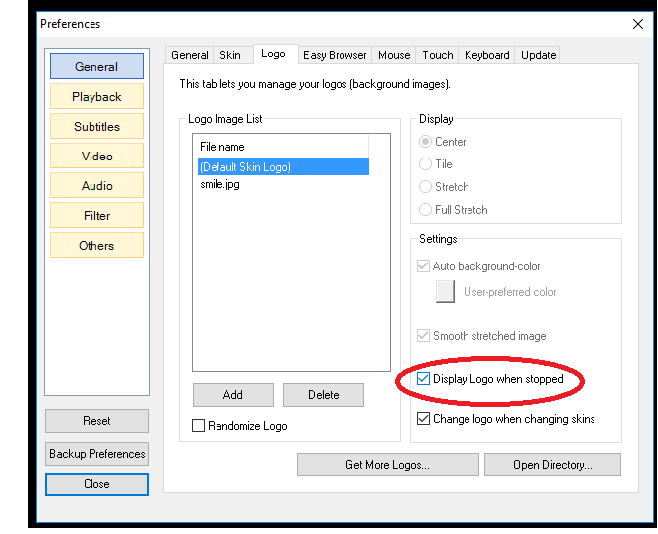 DONE! Hopefully now you will be able to use this excellent player without any nasty Ads interfering with your enjoyment!
Did we help you? A thank you in the comments goes a long way to warm our hearts!