*7-day Free Trial w/Credit card, no charge upfront or if you cancel up to 2 days before expiration; Subscription price varies per region w/ auto renewal unless you timely cancel; notification before you are billed; 30-day money-back guarantee; Read full terms and more information about free remover.
What is the Herokuapp Virus?
A lot of users have been concerned with what appears to be a Herokuapp "Virus". In this article we'll try to explain what Herokuapp.com actually is and why it has become a popular platform for spreading viruses. In our removal guide you'll also discover the instructions on how to remove the actual threat installed on your computer. We'll also touch other useful subjects, such as some advice on how to spot these kind of threats because they are able to infect your computer, as well as general advice on how to keep your PC safe.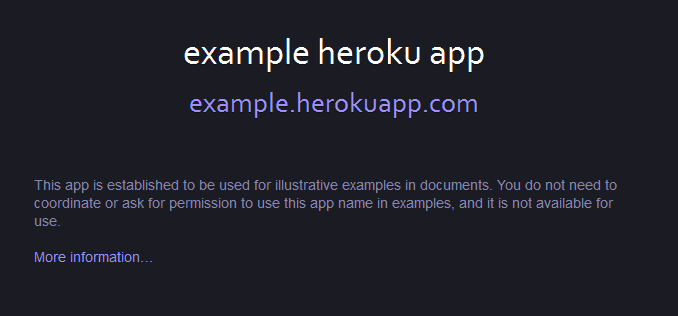 The Heroku service has nothing to do with the Herokuapp Virus!
The Heroku.com is actually a very popular and easy to use tool intended for people to create and upload their apps. A great many perfectly harmless gadgets are developed on Heroku from programmers across the globe. But then, why is the Herokuapp.com malware associated? Well, due to the nature of services it provides Heroku is allowed to host content on facebook. Additionally, everyone can make a free account on their site to develop his apps. Add these two things together and it immediately becomes apparent how Herokuapp.com malware be spread. The blame relies solely on the freeloading hackers and not on the platform itself.
The reason people mistake the Herokuapp as the Virus is because the service uses its own domain and DNS network. This means that things hosted in Heroku will always end with ".Herokuapp.com". Note that especially if the address before this ending is gibberish it makes it look like as if Herokuapp.com is responsible for the Virus!
The Herokuapp facebook "Virus" is actually a third party malicious content that is only hosted on Heroku. Since code is regularly scanned for malicious activity there are not really Viruses either – most of the time its unwanted Adware, browser hijackers and other relatively harmless, but steal annoying to deal with programs and browser extensions. So far there has been no known attacks involving dangerous Viruses, such as ransomware, Trojan horses or the like. The most dangerous type of attack, which can be used, involves a type of online scam known as phishing. Phishing is usually done by using social engineering and not computer code. Usually this is achieved by taking the user to a cloned copy of a popular website (youtube, yahoo, etc) and make him log in to that site, stealing his account name and password in the process. Other valuable information, such as credit card and social security number can also be extracted, provided that the user doesn't realize he's getting scammed quickly enough.
The Herokuapp video service is a similar legitimate service, which can be hijacker for nefarious actions. Much like youtube, you can upload any kind of video you want (promotional, educational etc). The only difference between Heroku and youtube is that videos from the former could be directly shown in facebook.
How to keep your PC safe
Herokuapp.com is just one site that is allowed to host advertisements on Facebook and it is not even the biggest one. No hosting service is immune to Adware and browser hijackers and even phishing attempts. The most important thing to realize is that "There is no free lunch". The most commonly used type of lure is some kind of free item, coupon or free participation in a lottery. Anyone who makes the mistake of falling for such a fake promise will be taken out of the safe Facebook environment and redirected to a third party site, where anything can happen. The Herokuapp.com malware scam is just one way to do this.
Other possible (and popular) lures for the unwary include free emotes, sounds, apps or basically any other kind of boon.
Pay attention when installing software bundles
The oldest trick in the book involves grouping different programs inside one software installer. This Is not something you'll typically see on Herokuapp, but it is something to be wary of nonetheless. Basically, when you decide to download and install some kind of programs and don't pay attention to the installation process you may unwillingly give your consent to the installation of various (and unwanted) third part programs.
And now, for the instructions on how to remove various unwanted things installed via Heroku please proceed to our removal guide below.
SUMMARY:
Herokuapp "Virus" Removal
---
You are dealing with a malware infection that can restore itself unless you remove its core files. We are sending you to another page with a removal guide that gets regularly updated. It covers in-depth instructions on how to:
1. Locate and scan malicious processes in your task manager.
2. Identify in your Control panel any programs installed with the malware, and how to remove them. Search Marquis is a high-profile hijacker that gets installed with a lot of malware.
3. How to clean up and reset your browser to its original settings without the malware returning.
You can find the removal guide here.
For mobile devices refer to these guides instead: Android, iPhone.