Many users have problems with their smartphones and tablets where a lot of ads, banners and pop-ups appear on their screen and their browser gets frequently redirected to unknown pages and sites. Those are symptoms typically triggered by browser hijackers such as "Update your video player". Other possible effects that a hijacker might have on your device is it might replace the default starting page and search engine tool that your Chrome, Firefox (or any other browser app on your device) has. Obviously, this can be a frustrating and irritating experience. On Android devices, the pop-ups and the banners can sometimes cover the whole screen, thus forcing you to tap on them in order to remove the advert and continue using your device. However, doing that is actually inadvisable as you can never be sure if any of the ads won't redirect you to some shady site or page which might be used by hackers for spreading insidious malware programs like Ransomware, Spyware, Trojan Horses and so on. Therefore, if you think there's a hijacker on your device at the present moment, we advise you to take action and remove the pesky software before it has landed you on some unsafe web location.
They aren't viruses
Hijackers like "Update your video player" are not actual viruses and are typically not programmed to harm the device they are installed on. The main purpose of such apps and software components normally is to generate profits through the advertisements they place on the user's screens. However, as we said above, the chances of accidentally tapping on some hijacker-generated banner or pop-up that originates from an unsafe source, though slim, are still real. This is an additional reason why you'd probably want to uninstall "Update your video player" or any other similar software piece from your device. Instructions on how you can do that in case you've tried to remove the browser hijacker but have not succeeded will be provided below, inside our removal guide.
How to prevent future installation of such software on your device
The main way hijackers reach Android users is trough applications to which they get added as built-in elements. Normally, applications that have hijacker components in them get distributed via questionable download sources and sources with low reputation. That is why, we advise you to only download stuff from the Play Store and from other reliable sources. Also, if you want to be even more certain that an app you want to get doesn't have any unwanted hijacker-like features, it might be worth it to do a quick online research on the app's name to see if any other users have ever had any problems with it.
Update your video player Virus Removal
If you have an Android virus, continue with the guide below.
If you have an iPhone virus, please use our iPhone Virus Removal guide.
If you have a Mac virus, please use our How to remove Ads on Mac guide.
If you have a Windows virus, please use our Windows Virus Removal guide.

Whether you use the default "Internet" App for browsing or a different browser like Chrome you need to go to:
Settings/More/Application Manager/All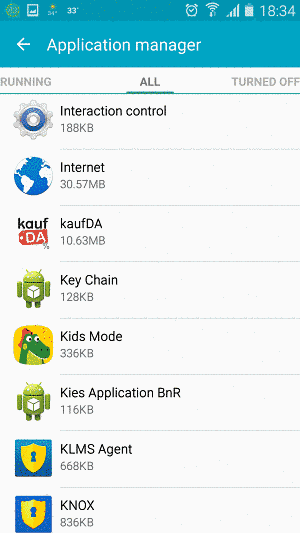 Locate the Browser/App in question and tap on it.

Now the method is effectively the same for users using both "Internet" and Chrome/Other Browsers, yet for more clarity we have provided instructions for both:
For "Internet" Browser Users:
Tap the Force Stop button.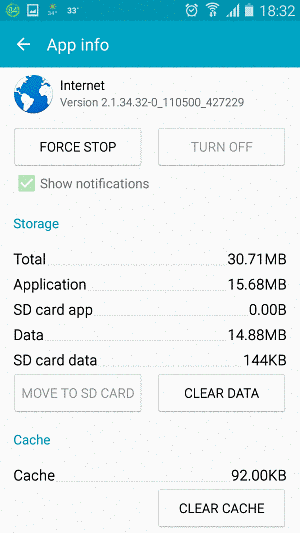 Now tap the Clear Data and Clear Cache Buttons.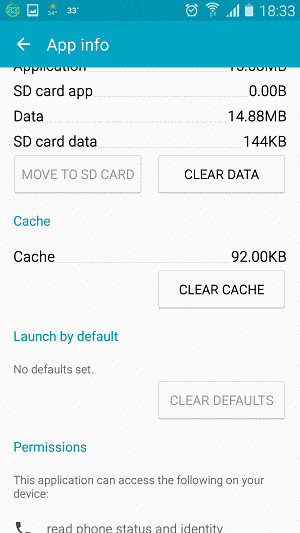 For Google Chrome Users:
Click on Force Stop.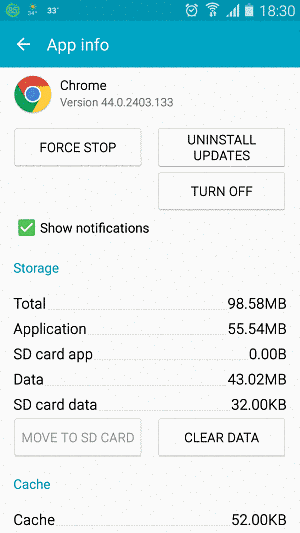 Then click on Clear Data and Clear Cache.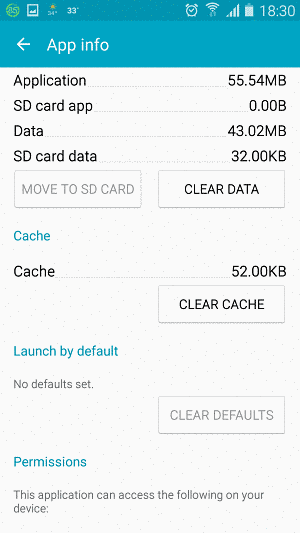 Restart your Browser. It might be a good idea to Reboot your Android device, just in case.

If you are still seeing Ads in your browser, it is likely they are generated by the websites you visit and there is nothing you can do about it.
However, if you are seeing Adverts outside of your internet browser, then one of your installed Apps contains the problematic Adware. In this case you need to take a look at this guide.

Did we help you? Please, consider helping us by spreading the word!