Online ads are pretty much always annoying and irritating yet, unfortunately, there seem to be many ways you could end up with software on your Android device that generates and displays a lot of them on your screen. One such piece of software known for messing with the user's browser and Internet settings and showing intrusive ads and page redirects is the so-called Solvement.mobi "Malware". This is a classic example of a browser hijacker software component. It has the ability to stream all sorts of nagging pop-ups, page redirects and banners and it might even be able to alter the appearance of popular browsers such as Chrome and Firefox by replacing their default homepages and search engines. Naturally, very few users would be okay with this happening to their browsers and this is why we have decided to come up with this write-up in which we will tell you more about the main characteristics of the Solvement.mobi "Malware" browser hijacker and we will also show you how you can take care of it in our removal guide available down below.
How dangerous is Solvement.mobi "Malware"?
Although you might think that this is some nasty virus similar to a Trojan Horse or maybe to a Ransomware program, the truth is that Solvement.mobi "malware" is most likely not going to cause any harm to your device (directly, that is). However, though most hijackers seem to be pretty harmless in reality, it is not impossible for such software to trigger certain security hazards which might compromise the safety of your Android smartphone or tablet. The main concern with software pieces like this one is that the ads coming from them may not always be what they seem and might at times be unreliable, misleading and even unsafe. For instance, if a certain ad, banner or page redirect originates from some shady source, you could potentially get your Android device infected by serious and highly-dangerous viruses like the ones we've just mentioned (Trojans, Ransomware, etc.). This is why most experts advice that users remove software like Solvement.mobi "Malware" from their devices in order to ensure that their devices stay safe. Also, another point that needs to be made here is that it's important you never use unreliable or shady download sources for new software and apps. Stick to software distributors that are trusted and reliable and also take your time to conduct your own research on new apps you want to download but aren't certain about. That way, you should be able to avoid most undesirable software pieces such as the hijacker from this post.
Solvement.mobi Malware Removal
If you have an Android virus, continue with the guide below.
If you have an iPhone virus, please use our iPhone Virus Removal guide.
If you have a Mac virus, please use our How to remove Ads on Mac guide.
If you have a Windows virus, please use our Windows Virus Removal guide.

Whether you use the default "Internet" App for browsing or a different browser like Chrome you need to go to:
Settings/More/Application Manager/All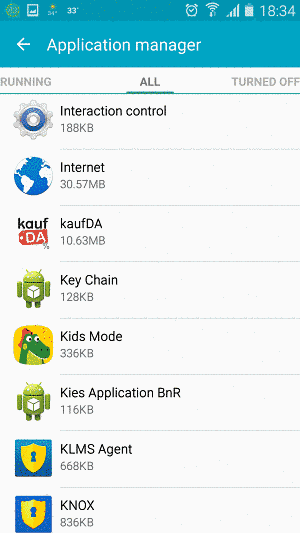 Locate the Browser/App in question and tap on it.

Now the method is effectively the same for users using both "Internet" and Chrome/Other Browsers, yet for more clarity we have provided instructions for both:
For "Internet" Browser Users:
Tap the Force Stop button.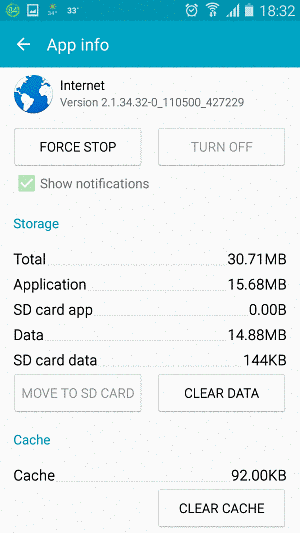 Now tap the Clear Data and Clear Cache Buttons.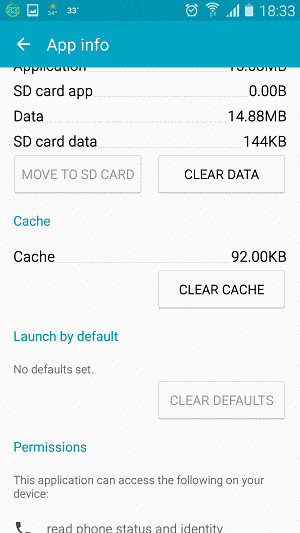 For Google Chrome Users:
Click on Force Stop.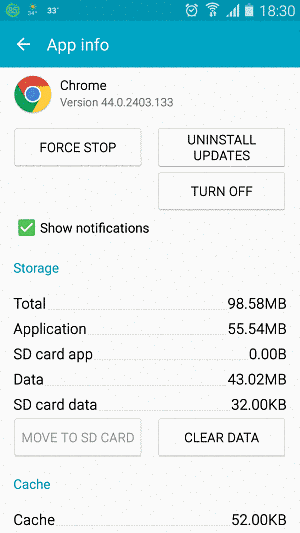 Then click on Clear Data and Clear Cache.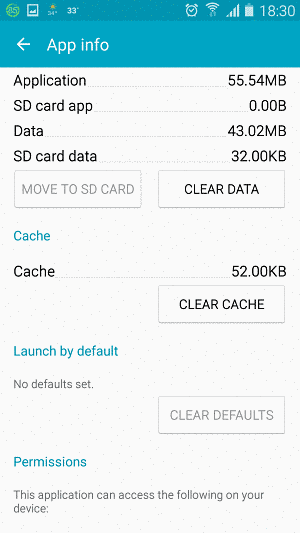 Restart your Browser. It might be a good idea to Reboot your Android device, just in case.

If you are still seeing Ads in your browser, it is likely they are generated by the websites you visit and there is nothing you can do about it.
However, if you are seeing Adverts outside of your internet browser, then one of your installed Apps contains the problematic Adware. In this case you need to take a look at this guide.

Did we help you? Please, consider helping us by spreading the word!