Stellar Data Recovery
Stellar Data Recovery is a file recovery tool for Mac computer developed by Stellar Phoenix – a leading company in the data-recovery field. The purpose of the program is to carry out deep scans on the computer and retrieve previously deleted data.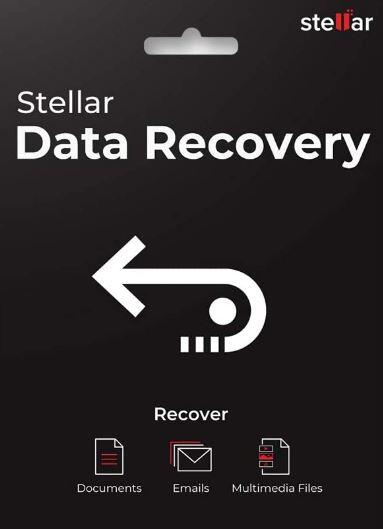 According to its creators, the tool is user-friendly and lightweight in terms of resource consumption. In the next lines, we will go over the main characteristics of this app and give you our honest opinion about the app. Let's dive right into it!
Summary
The positives:
Fast and easy on the system
Offers an image creation feature
A Deep Scan feature with a high success rate of file recovery.
The negatives:
The free trial version doesn't offer a demo recovery of several files to test the tool
Relatively pricey (compared to competitors)
Notable Features
Interface

As promised, Stellar Data Recovery is a user-friendly tool with an interface that's easy to navigate through. First, you choose a drive from which you want to recover data and then you select the type of scan. There are some options to customize the scanning process such as opt to scan the selected drive only for specific categories of data in order to quicken up the process. Once you pick the desired options, you simply launch the scan and wait for Stellar Data Recovery to do its job of finding files that can be recovered.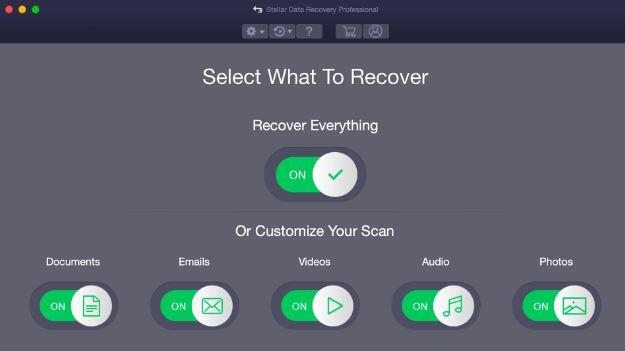 Deep Scan
The Deep Scan feature is the main selling point of this file-recovery app. Of course, it needs to be considering that the Deep Scan feature is the main thing that can bring back lost files. After all, most file-recovery apps do offer a Deep Scan option.
Deep Scan does its job adequately – it is capable of recovering files that have been deleted from the Trash, as long as not much too much time has passed since the deletion.
What's good about Stellar Data Recovery is that it can scan different file systems, including HFS, FAT, NTFS, and others.
The app is also capable of recovering data that has been stored on encrypted drives (provided that the user is able to provide the access key to the drive).
Another neat ability of Stellar Data Recovery is to recover data from a Mac's Time Machine. This could, for instance, help save the files you've backed up using your Time Machine in case the latter gets corrupted or attacked by malware.
All that being said, do not expect wonders from Stellar Data Recovery's Deep Scan. It can indeed restore fully deleted files but there are limitations. First, as we already said, if a lot of time has passed since the files have been deleted, recovering them fully may not be possible. Also, if a drive has been formatted, the amount of data that Stellar Data Recovery could recover even through a Deep Scan will be greatly decreased.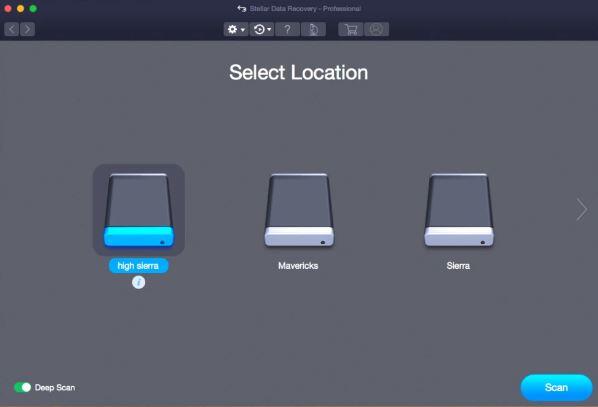 The scanning process
While your drives are being scanned, Stellar Data Recovery provides you with a preview of the detected files, informing you about their state and how well they could be recovered. The scan is non-obstructive so you can easily leave it to run in the background while you are using your Mac for something else.
In terms of how long it takes to run a full drive scan, Stellar Data Recovery is surprisingly fast, even when the Deep Scan option is being used. Of course, it depends on how big your drives are and how much data used to be stored on them. Still, you can expect a scan to finish for anywhere between fifteen to thirty minutes. Considering we are talking about a Deep Scan of the whole drive and for all types of data, this is quite a good scanning time.
Performance
Another selling point of this app is how lightweight it is. Tests have indeed proven that it does not consume too much resources even while running scans (even Deep Scans) so you can easily work on your Mac without getting any unpleasant slow-downs and app freezes while a scan is being carried out in the background. Of course, you should still keep in mind the extra workload that is put on your Mac during the scan and you shouldn't push the machine too much at those exact times.
Pricing
Unfortunately, the pricing of Stellar Data Recovery may not be too attractive to a lot of users – the cheapest version costs $79.99 and the ones that offer more options – the Premium and the Technician's versions – cost $99.99 and $199.99, respectively. For a data-recovery tool that has one very specific purpose – to bring back deleted files – this isn't a cheap price. Then again, quality always comes at a price so, in the end, it is up to you to decide if you really need an advanced and effective, albeit a bit expensive, data-recovery tool such as Stellar Data Recovery.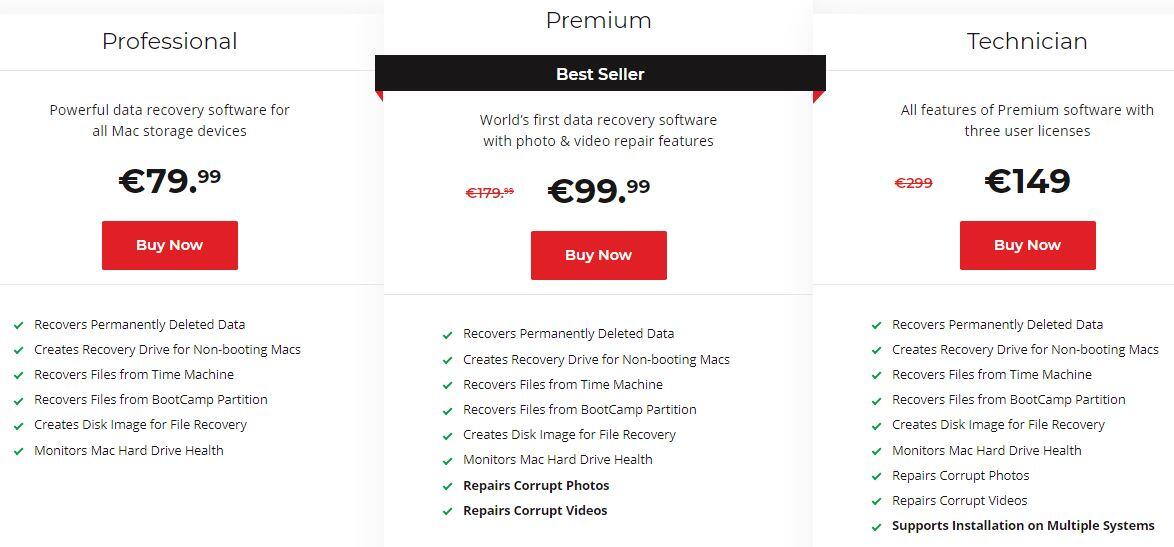 Another thing we didn't particularly like is the fact that, though there is a free trial version of the app that you can try to get an idea of what Stellar Data Recovery is all about, you cannot recover any files using this version. It would have been much appreciated to allow users to bring back one or two files for free just so that they an see first-hand how effective the tool is.