Stellar Data Recovery
With the ever-expanding popularity of Ransomware viruses and other types of file-targeting malware, the demand for tools that can recover lost and delete data has never been higher. Currently, there are many different apps and programs that could help you restore files that are seemingly no longer available on your computer and it might be a bit different to choose the one that's going to be best for you. That is why, in the next lines, we will tell you more about one such file-recovery tool called Stellar Data Recovery. We will go over its main characteristics and features and we will give you our honest opinion on how good this program really is. So, without further ado, let's dive right into it!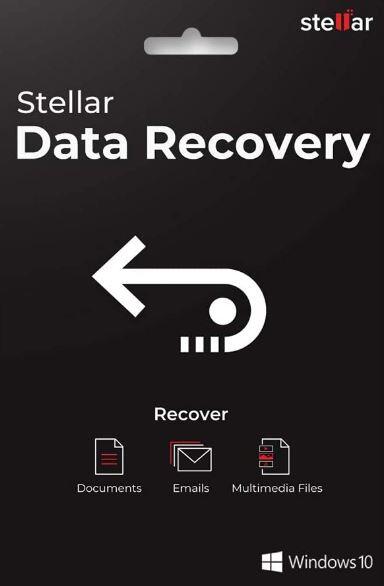 Summary
The positives:
Lightweight, with low impact on performance.
High data recovery rates.
Can scan for lost partitions.
Intuitive and user-friendly design.
The negatives:
You cannot scan separate folders, only whole drives.
Some users report occasional crashes.

Stellar Data Recovery – Overview
Stellar Data Recovery is a file-recovery tool developed by Stellar Phoenix – a leading company in the development of data-recovery tools. Stellar Data Recovery, in particular, is a fast and lightweight file-restoration program that can run in the background while the user is doing something else on their computer. It can scan for different types of files and extract them from otherwise inaccessible system backups.
Stellar Data Recovery has versions for both Mac and Windows. Here, we will be focusing on the one that's designed for Windows computers.
Interface
In terms of interface, there is nothing particularly outstanding about this program but maybe this is a good thing. Its design is simple yet effective as it allows you to quickly and easily start a scan without the need to spend time tinkering with the program's settings.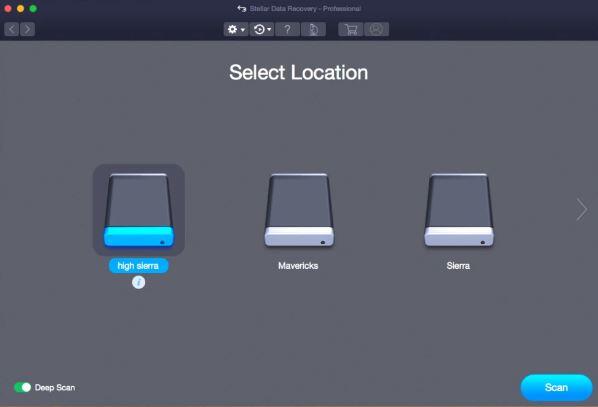 There are some advanced scanning options but for the most part, all you need to do is start the program, choose the drive that you want to scan for lost data, choose the types of files you want the program to look for, and then either opt for a regular scan or a Deep Scan. After that, you are all set and can start the scan for lost data.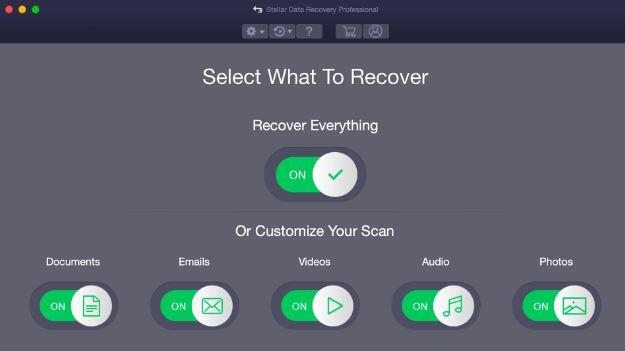 Scanning and Recovery
Independent tests have concluded that Stellar Data Recovery is indeed good at its job. Unsurprisingly, the program easily recovers files that have recently been permanently deleted. The thing that stands out, however, is how effective Stellar Data Recovery is at bringing back files that used to be stored on a drive that has subsequently been reformatted. Of course, the recovery of such files cannot be one hundred percent effective but the amount of data that gets restored is still surprisingly big (above 90%!).
One thing we must note, though, is that you cannot expect wonders even from the most advanced file-recovery tool. If, for instance, you are trying to recover some files you deleted months ago, you cannot expect them to get fully (or even partially) restored because, during those months, lots of other changes have occurred in the drive where those files used to be located and Stellar Data Recovery could no longer find enough traces of the files you want to bring back.
Another thing we must mention is that, for best results, you should always use the Deep Scan option. Sure, those scans require longer to complete, but they give you the best chance of restoring as much data as possible.
Lastly, we should mention that Stellar Data Recovery offers the option to scan not only for lost files but also for lost partitions. If there used to be a partition on your Hard Drive that got corrupted deleted (or maybe encrypted by Ransomware), you can use this feature to try to restore it.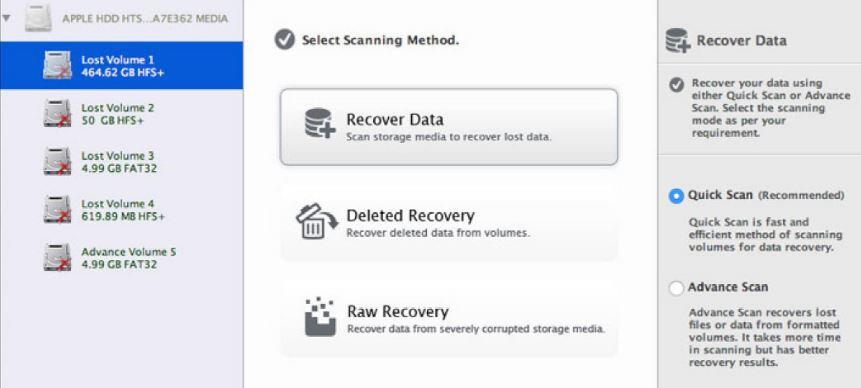 Performance
One of the main selling points of this app is how well it combines being a lightweight tool with being highly effective at recovering your data. Even on weaker computers, its presence is barely felt even when running a Deep Scan. This means you can easily leave it operating in the background while doing something else on the computer without experiencing any performance slow-downs. Stellar Data Recovery is very easy on the CPU and the virtual memory so, even if your PC isn't new or particularly powerful, you could still use this program on it without worrying about its impact on the machine's performance.
One potential downside of this too are the occasional crashes that it sometimes experiences, at least according to some users who've tried it. However, it's possible that this largely depends on the computer it is used on.
Versions and Pricing
Like its Mac counterpart, Stellar Data Recovery offers three versions – Professional, Premium, and Technician (priced at €79.99, €99.99, and €199 respectively). The two more expensive ones bring additional features such as repair of distorted videos and photos and RAID recovery.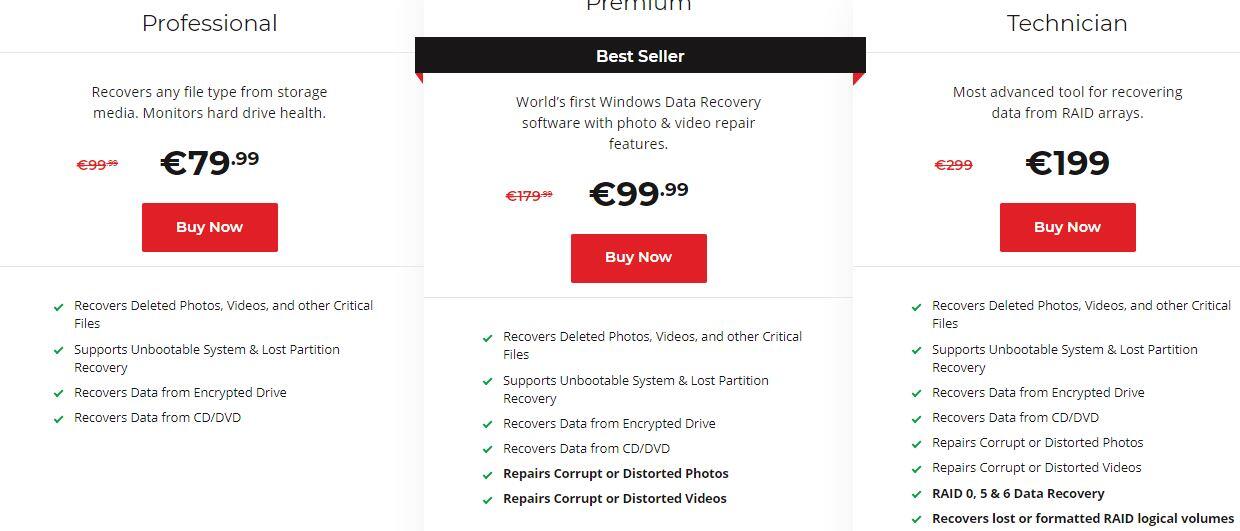 For a program that has a very specific purpose, its pricing might seem rather costly, especially for regular users who are unlikely to need to use it more than a couple of times. Regardless, quality is never cheap and if you are interested in having a tool that can reliably recover lost data without a lot of strain on your computer, then you might want to check out Stellar Data Recovery.