Antivirus apps are becoming increasingly popular for mobile devices, and that includes Apple iOS devices, as well. This is despite the fact that Apple devices have always been thought of as pretty self-sufficient when it comes to safety.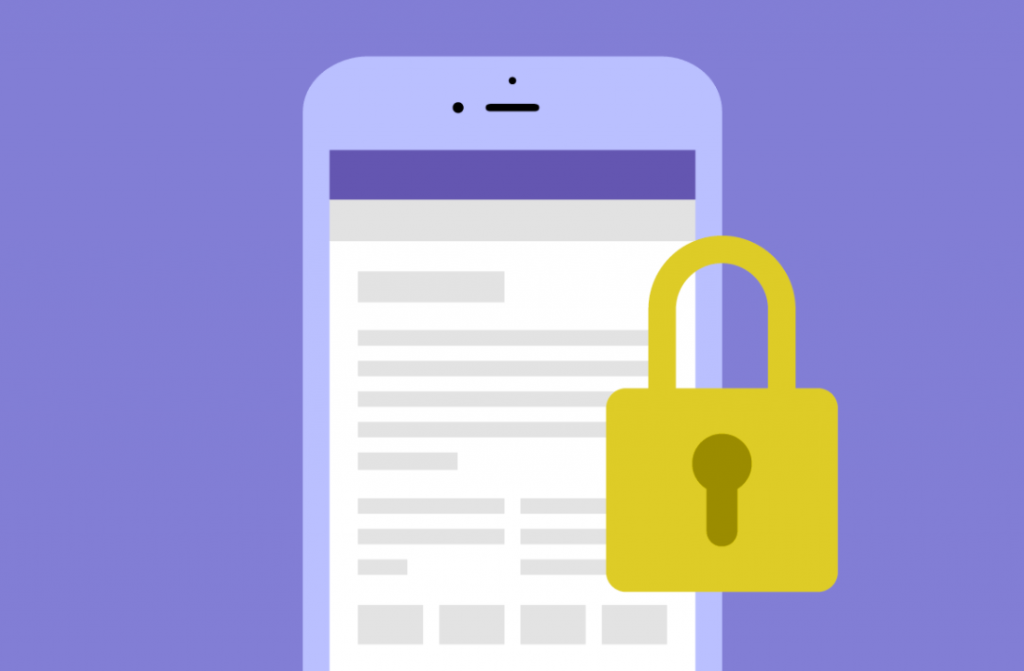 In the past, Mac computers and iPads/iPhones had garnered a reputation for being immune to most malware apps and viruses. This was traditionally always the problem of Windows computers and subsequently of Android devices. But with Apple's products becoming more and more popular among users, it's only natural that hackers and cybercriminals will focus their efforts on developing threats aimed at iOS devices.
However, iOS devices don't allow third-party security apps to provide virus scans. This is due to the fact that all iOS apps are prevented from interacting with the data of any other apps on the device. Also, they cannot interact with the files of the operating system either.
Does this mean that you can't have an antivirus installed on your iOS device? No. Furthermore, it's highly recommended to get some third-party app to supplement Apple's integrated security mechanisms. Only it won't function as a traditional antivirus in that it won't scan other apps for viruses.
Instead, we've listed the best iOS antivirus applications based on other safety features, such as browsing protection, VPN, theft protection, etc. Here are our top picks.
McAfee Mobile Security
McAfee's Mobile Security app is packed with a bunch of features to make your device extra safe. And one of the things we liked about this product the most is how much attention was given to protecting your data.
Everyone is well aware that our data is our most prized possession, and so making sure no one can get a hold of it is paramount. So it's equipped with all the most essential features such as safe web alerts and protection from phishing scams.
In addition to that, however, there's also a very useful Threat Scan feature. It scans all the WiFi connections around you and detects the ones that are unsecured. Furthermore, the Mobile Security app even notifies users when their iOS is outdated. If you don't know, updating your iOS to the latest version is also crucial for your device's safety.
Other cool functions include the Media Vault, where you can hide your private photos. It offers an extra layer of protection for sensitive pictures using a PIN or Face ID.
There are theft protection features, as well. So in the event that you iPhone is ever stolen, a precise GPS tracker will be able to locate it. And even if the battery dies, the software saves the location, which still gives you a good chance of finding the device.
Furthermore, if anyone tries to unlock your phone without your knowledge (e.g. a potential thief), there's the McAfee CaptureCam to alert you about the intruder. After three unsuccessful attempts to unlock the iPhone, the CaptureCam will snap a photo of the person trying to trespass and will automatically email it to you. The device's location is also included in the email, so you know where it is – also super handy!
Avira Mobile Security
Avira offers another outstanding security solution for Apple iOS devices. Only this one shines with its privacy protection features. Namely, the app comes equipped with a quality VPN service to secure your connection and keep your data hidden from prying eyes. What's important to point out here is that the developer also guarantees that your logs aren't stored anywhere.
A designated Web Protection feature will provide an extra layer of security during your browsing sessions. And it does so by identifying and blocking malicious programs, as well as any fraud and phishing attempts.
Another very noteworthy function is the Identity Safeguard. This neat feature informs users if ever any of their email addresses are leaked. Avira has a database of compromised email addresses and it can scan your email address(es) against that database. You can even scan the email addresses of all your contacts and know if any of theirs have been compromised.
But it's not all exclusively about keeping your data under lock and seal. Avira's Mobile Security app also has features aimed at tackling theft. The Avira Connect function allows you to track the location of your device. And on top of that, it can even sound a very loud, startling alarm if your phone is ever stolen.
And a feature that is less about security but can still come in handy is the Call Blocker function. It speaks for itself pretty much and allows you to block contacts. It's very easy to use and it's effective.
Norton Mobile Security
The Norton Mobile Security app also boasts powerful web protection mechanisms that are perhaps this app's most prominent feature. The developer has dubbed it Wi-Fi Security and it scans the network's hotspot to ensure that it is safe to use. And if a certain network happens to be dangerous, the app simply will not allow you to connect to it.
In addition, the same feature is responsible for scanning the network for malicious hardware that may be trying to breach its encryption. And again, the same formula applies. If anything is found to be suspicious, the app will notify you and block the connection.
Then there's the Web Protection feature, which goes the extra mile to prevent you from exposure to unsafe web locations. Similarly to the previous function, here the app blocks any dangerous domains.
Norton has a very large phishing website database, and so the Mobile Security app can scan the websites you visit against it.
Now, some might say that Safari is a very secure browser in and of itself and will block most unsafe web locations without help. However, we ran a few tests and found that Safari had a few false positives. And in one case it let a popup slip, which the Norton Mobile Security app successfully blocked.
Last but not least, the app is also equipped with a Device Security feature. This will alert you whenever your iOS needs to be updated. And as mentioned, that can be quite useful. The only downside of this app, however, is that it's a little pricey for the amount of functions it offers.
Trend Micro Mobile Security
If safe browsing is a priority for you, then Trend Micro's Mobile Security app is another product worth considering. This app has powerful browsing protection features, including the obligatory blocking of dangerous websites and any malicious threats. But in addition, there are features making sure to keep your data and browsing history private. There's even a privacy mode for some social media platforms like Facebook and Twitter.
A Wi-Fi Checker is included to scan the networks around you and alert you about anything suspicious. The feature can even detect MITM (man-in-the-middle) attacks.
Trend Micro's Mobile Security app is also a great security solution for families due to its good quality parental controls. We tested these controls and, indeed, the app managed to block all adult content we threw at it.
There's an iMessage Protection feature, which comes especially handy if you get a lot of spam iMessages. With the help of this function, those are carefully sorted away and placed into a junk folder.
In addition, Trend Micro's app comes with a VPN service, too. However, its functionality is rather limited and certainly not the best VPN service on the market. And another neat feature that, however, doesn't have much to do with security is "reading mode". This feature reduces the amount of clutter in websites so that you're basically only left with the plain text if you'd rather not see distractions like images, etc.
Lookout Security & Privacy
The Lookout Security & Privacy app is a perfect solution for identity theft and theft in general. It has all the standard security functionalities that you would expect from a good antivirus. Hence, it can detect and block malicious websites and links and can also prevent you from connecting to dangerous or unsecure networks.
But the anti-theft features are really where this app shines and it has little to no competition in this department.
First off, it comes with a jaw-dropping $1M Identity Theft Insurance package. It's part of the Lookout Premium Plus suite. And it offers coverage of up to $1 million of your costs incurred from identity theft. This even goes for lost wages, as well as any legal fees and other such expenses.
What's more, Lookout provides a 24/7 hotline for victims of identity theft. The ID Restoration Assistance Hotline will get you in touch with experts who can help minimize the damage of identity theft right away as soon as an emergency occurs.
Then we found the anti-theft feature to be quite impressive, as well. The function is titled Signal Flare and when activated, it sends you an email with your phone's location. So if concerns surrounding theft are a big deal to you, then you certainly shouldn't overlook this app.