Toouds.top
One of the potentially unwanted applications that may commonly appear on Android devices is Toouds.top. This program is known to flood the browser of your smartphone or tablet with numerous advertisements and reroute users to specific websites full of commercial content.
Once you download and install Toouds.top on your Android device (this mostly happens unknowingly along with some other attractive app), your Chrome, Firefox, or the main Internet browsing app may literally become uncontrollable and may start showering you with hard-to-remove links and pop-ups promoting various services, products, and pages. Changes in the homepage and the default search engine may also be applicable. And on top of that, users may experience random redirects to unfamiliar sites.
The Toouds.top Virus
Anyone concerned about their online safety may find this activity concerning. More so, once installed on the smartphone or tablet, the Toouds.top Virus may be tough to uninstall. And the same applies to the changes that it imposes on the browser.
To relieve you, we must say that what you are dealing with is not an Android virus, a Trojan, or some other type of malware. Toouds.top is a browser hijacking program that is unlikely to cause direct harm to your device.
Yet, keeping it may lead to accidental exposure to certain online risks, including phishing pages, infected web ads, misleading messages, and more. Besides, Toouds.top has the ability to impact your smartphone or tablet's overall performance and slow it down or make the hijacked browser unresponsive. This being said, the only alternative to avoid device disturbance and sketchy advertisements or pages where viruses, Trojans ransomware is distributed is to uninstall the program from your Android.
Toouds.top Virus Removal
If you have an Android virus, continue with the guide below.
If you have an iPhone virus, please use our iPhone Virus Removal guide.
If you have a Mac virus, please use our How to remove Ads on Mac guide.
If you have a Windows virus, please use our Windows Virus Removal guide.

Whether you use the default "Internet" App for browsing or a different browser like Chrome you need to go to:
Settings/More/Application Manager/All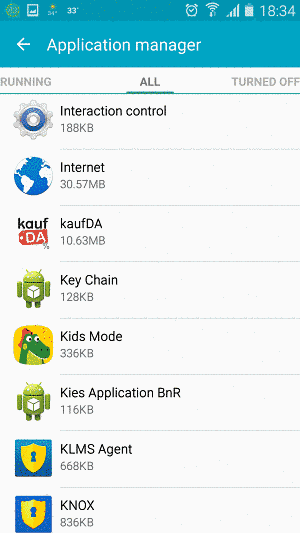 Locate the Browser/App in question and tap on it.

Now the method is effectively the same for users using both "Internet" and Chrome/Other Browsers, yet for more clarity we have provided instructions for both:
For "Internet" Browser Users:
Tap the Force Stop button.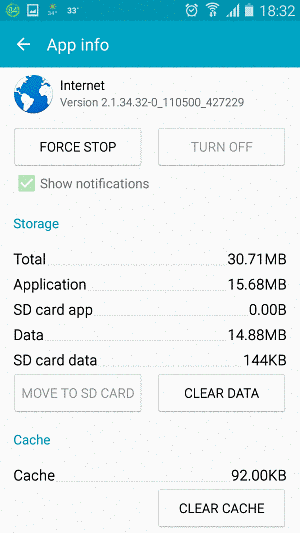 Now tap the Clear Data and Clear Cache Buttons.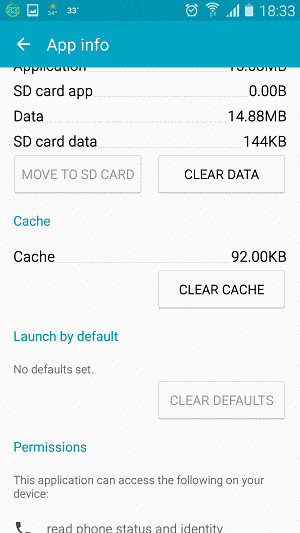 For Google Chrome Users:
Click on Force Stop.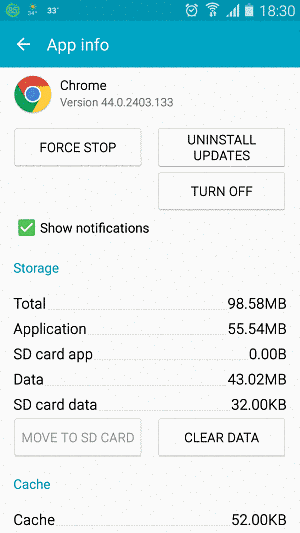 Then click on Clear Data and Clear Cache.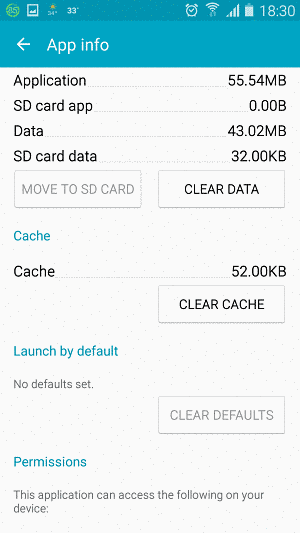 Restart your Browser. It might be a good idea to Reboot your Android device, just in case.

If you are still seeing Ads in your browser, it is likely they are generated by the websites you visit and there is nothing you can do about it.
However, if you are seeing Adverts outside of your internet browser, then one of your installed Apps contains the problematic Adware. In this case you need to take a look at this guide.

Did we help you? Please, consider helping us by spreading the word!