Trend Micro Antivirus
Trend Micro is an established virtual security brand that offers antivirus options suitable for both regular users and professionals and business owners who wish to keep their work PCs protected against hackers.
Our focus in this review will primarily be the Trend Micro Antivirus + Security package – this is the entry-level version of Trend Micro that provides basic antivirus protection for a single PC as well as a couple of more advanced features security features such as malicious URL blocking and anti-phishing protection as well as a feature that secures online banking transactions. It is best suited for regular users who'd like to improve the security levels of their home computer.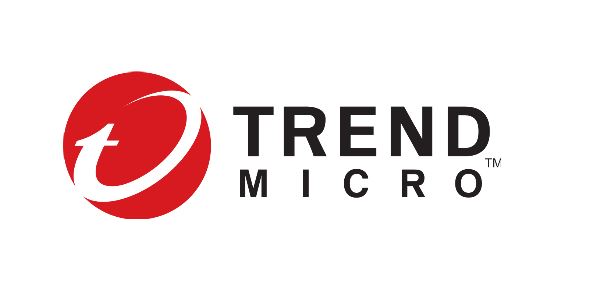 For professionals, business owners, power-users, and people with more than one computer at home there are two other more expensive and advanced options offered by Trend Micro:
The first one is Trend Micro Internet Security and it offers a license for up to three computers as well as parental controls, a privacy-optimization feature for social media sites, and an optimization tool to improve the performance of the computer.
Trend Micro Maximum Security is the third-tier package that Trend Micro offers and this one builds upon the previous two by expanding the license to up to five PCs. This is also the first one that offers cross-platform protection so that you can also use it on your Mac, Android smartphone, or iPhone. The previous two versions are only available for Windows PC. Additionally, you also get a Password Manager tool with Trend Micro Maximum Security.
Installation and Interface of Trend Micro Antivirus + Security
The installation of Trend Micro Antivirus happens quickly and with minimal need for user interaction. What we liked here is that you can first go for a 30-day trial to see if you like the program and only then decide if you'd purchase it. To try out the trial version, no credit or debit card numbers are required, and providing your email address is optional.
One thing we noticed here, however, is that the program is quite sensitive in terms of software it is incompatible with. For instance, it won't allow you to complete the installation if you have the Secure Connection VPN tool by Kaspersky. This is not surprising considering many antivirus programs are incompatible with products of their competitors but it can still be a bit annoying having to first go through the uninstallation process of some other app before you can get Trend Micro going.
Another thing that may annoy some users is that the browser extensions provided by Trend Micro that come with the Antivirus + Security package don't get installed automatically to Chrome. Instead, you are prompted to go to the Chrome Web Store and manually install them from there. We took no issue with this because there's a big enough number of programs out there that have all kinds of added apps bundled with their installers and it isn't so bad that Trend Micro leaves the installation of the browser add-ons to the user's own discretion.
Once the installation has come to an end, a Trend Micro icon gets added to the system tray and then you can get started. We found the Interface of Trend Micro 2020 to be quite appealing with its futuristic and minimalistic style. Everything is designed to be intuitive even to inexperienced users and there aren't any imposing advanced settings and features thrown at you from the starting screen of the program. The naming and descriptions of the different options and menus are provided in layman's terms rather than with more technical wording so it's easy to understand what each button does and find the function that you need. Of course, there are more advanced settings and functions hidden inside the different menus and we will get to those in a bit.
Security and scans
The most important aspect of any antivirus should always be its ability to handle incoming malware. One of the most reliable ways to determine how good a given security tool is in terms of keeping a computer safe is to see how well it fares when tested by independent software-testing labs. AV-Comparatives is one such well-known independent lab that frequently runs tests on popular security tools to see how good they really are. The most recent AV-Comparatives test performed on Trend Micro was last year and the antivirus achieved the perfect score of 99.9%. In other words, there's almost no malware that could get past it and cause harm to your computer and data. The only downside here is that, during the AV-Comparatives test, Trend Micro showed quite a lot of false-positives (19) which could be potentially irritating for some users.
Another independent lab that has tested Trend Micro is AV-Test and there the antivirus had an even higher score of 100%. However, when tested by SE Labs, the result of Trend Micro was 98% putting it at the 9th place out of 15 tested antiviruses.
Other independent researchers that aren't associated with official testing labs report that, when tested against unfamiliar Ransomware samples, Trend Micro has managed to detect, stop, and kill the Ransomware within a very short amount of time as well as bring back the few files that the virus has managed to lock-up. This is a rather impressive feat because the unfamiliarity of the Ransomware means that Trend Micro couldn't rely on its malware database and could only recognize the malware based on its behavioral patterns. This is a very important aspect that sets apart reliable and high-quality security tools from more mediocre and run-of-the-mill ones. Another popular antivirus that has strong behavioral monitoring abilities is BitDefender 2020 that you can check out right here.
To sum up, despite the slightly lower result scored on SE Labs' test, the overall protective abilities of Trend Micro are of the highest quality and you can rest assured that your computer would be reliably secured if you have this antivirus installed on it.

Features
We already learned that Trend Micro is well-suited for keeping one's computer safe but what else does it offer with its Antivirus + Security package?
Scanning options – aside from the Real-Time protection that is constantly enabled by default, Trend Micro also gives you several different scanning options that you can use to check your computer for malware. As one would expect, the usual suspects here are Quick Scan, Full Scan, and Custom Scan and you can access them by clicking on the small downwards arrow next to the big Scan button at the starting screen of Trend Micro. The Quick Scan option will check the directories on your computer inside of which malware is most likely to be found, Full Scan will check the whole computer, and Custom scan allows you to manually pick which directories you want to have checked. To be fair, the Custom Scan offers little freedom of customization that you could find in some of Trend Micro's competitors. The scans themselves are average in terms of how long they take to complete but it seems that consecutive scans of the same directory within a short period of time don't improve the scanning speed – yet another feature that's available on competing antivirus products.
Folder Shield – this feature helps you protect specific folders from unauthorized modification. The Folder Shield is best used to prevent Ransomware from encrypting data located inside a folder that's under the protection of the shield. The way this feature works is it keeps an eye out for any unauthorized attempts to modify the contents of the protected folder or the folder itself.
Browser Protection – there are several features provided by Trend Micro Antivirus + Security that work together to provide you with a safer online experience. The first of these features is a Social Network monitor added to your browser as an extension that evaluates the "risk ratings" of different links posted on social media sites and tells you if it is safe to interact with them. There is also a URL-filtering feature that will use Trend Micro's antivirus engine to scan the contents of a given page before that page is visited. If the antivirus detects potentially unsafe content on a page you are trying to visit, it will warn you about it (but will still give you the option to proceed to the page). The URL-filtering also gives you some configuration options that allow you to raise the bar in terms of what sites the feature deems safe for better security or lower it so that you get fewer false warnings. AV-Comparatives has tested the URL-filtering of Trend Micro against samples of phishing sites and the protection feature managed to score 97%, placing it at second place after BitDefender's 98% phishing detection rate.

Pay Guard – The purpose of this next Trend Micro feature is to keep your online transactions safe and your banking details protected from snoopers and keyloggers. Many other antivirus suites offer similar features but there's a certain difference in the way Pay Guard is designed to function. While, for instance, BitDefender's SafePay feature creates a whole separate payment environment for transactions, Pay Guard uses your default browser by using its most secure settings when an online transaction is being carried out. This helps the user feel more at home when performing online transactions because of the familiar interface of their main browser. However, the safety levels here are questionable and may vary depending on the specific browser that is in use. Also, this feature only works if your default browser is Chrome, IE, or Firefox. Overall, we think that the separate custom browser environment provided by SafePay by BitDefender is the better variant.
Spam Filtering – The Spam Filter of Trend Micro isn't particularly impressive as it only works with Outlook and only scans for spam SMTP, Exchange, and POP3 emails. In addition, it tends to give quite a few false alarms by flagging regular emails as spam. On the plus side, you are given the option to whitelist addresses that you trust and change the filtering settings to your liking. Note that the Spam Filter isn't enabled by default so if you'd like to use it, you'd have to go to Trend Micro's settings and find the ones corresponding to this feature from where you can turn it on.
Pricing
At the moment of writing, Trend Micro Antivirus + Security is available for the price of $29,95, which is comparable to its competitors. However, the license is for only one device whereas some other other security vendors such as Kaspersky and BitDefender have similar offers in terms of pricing that provide protection for up to three devices. To renew your Trend Micro Antivirus + Security license, you'd have to pay $40, which isn't a big increase in price. The aforementioned Kaspersky Anti-Virus suite, for instance, doubles its price for license renewals so, in this regard, Trend Micro seems to be more fairly-priced.

Final Notes
Trend Micro's Antivirus + Security package is primarily oriented towards regular users who'd like to add a strong layer of protection against different forms of malware without being required to make any advanced decisions in terms of how the antivirus operates and behaves and without being overwhelmed by any overly-advanced settings and features. Antivirus + Security still provides its customers with some bonus functions and tools that more experienced users might like but if you are looking for an antivirus suite that gives you a big number of customization and configuration options as well as many advanced features, Trend Micro may not fully satisfy your requirements.
Nevertheless, as far as its ability to keep a machine safe is concerned, Trend Micro Antivirus + Security is one of the best on the market and what is particularly impressive about it is its strong Ransomware-protection. Very few antiviruses out there, even high-quality ones developed by established security companies, provide any noteworthy protection against Ransomware, and Trend Micro seems to be among those few. Since Ransomware is currently the type of malware that is most difficult to effectively defend against, we believe that having an antivirus that can reliably help you with that could be a great asset to your PC's overall safety.