Quite recently there's been a very unusual thing going on, which seems to have affected mainly torrent users, causing a stir among them and raising many questions. The issue we have in mind is that of the so called 'spug.txt'. According to the many reports, which are all consistent in this one aspect, from people using various torrent clients, they are all faced with the following error message:
Unable to download spug.txt from image4.pubmatic.com
Now, there's been much speculation regarding this instance and users are mainly concerned with the fact whether this is a virus or other malware-related symptom. While we cannot confirm or deny these notions for certain, we are inclined to believe that the said error is not a virus. However, we do recommend that you scan your computer anyway, just to be on the safe side. As pointed out, this error is most likely linked to torrent trackers and has affected users with different types of these, such as BitTorent and uTorrent. Many have found that simply closing the torrent client results in both the download window and that with the "Unable to download spug.txt from image4.pubmatic.com" error disappearing, thus seemingly solving the problem.
There have also been some suggestions that your computer's resources might be exploited by some third party to mine the cryptocurrency Bitcoins. The assumption is due to the fact that some uTorrentie users have noticed that the .exe file uses too much CPU – more than it should. The Bitcoin mining process isn't in itself necessary harmful to your computer, however, as mentioned, it does pull on your machine's resources and in some cases this can be quite tangible. So, should this be the case, and you're not the one mining your own coins – it's best to get rid of this issue as soon as possible, and we will show you just how to do that in the guide below.
Either way, whichever category the "Unable to download spug.txt from image4.pubmatic.com" error ends up falling under, we have compiled a step by step guide with two solutions that will help you remove the problem. In the future, however, we recommend upgrading your computer's security system, because as we all well know – better safe than sorry. You might want to consider including a browser extension of your antivirus program in your arsenal, for the sake of ensuring higher cyber safety as you browse the Internet and lowering your risk of getting some nasty infection.
Note: Pubmatic (the company image4.pubmatic.com belongs to, obviously) collects cookie data for advertisements – this is what is causing your issues.
Solving "Unable to download spug.txt from image4.pubmatic.com" Error:
Step 1:
Locate the folder, in which you have the executable utorrentie.exe stored. Delete it.
Step 2:
Open the Notepad and, without entering anything in it, just save the file as utorrentie.exe . Close the file. Locate it, where it's been saved, and give it a right click with your mouse, choosing
Properties -> Security -> Advanced -> Disable Inheritance.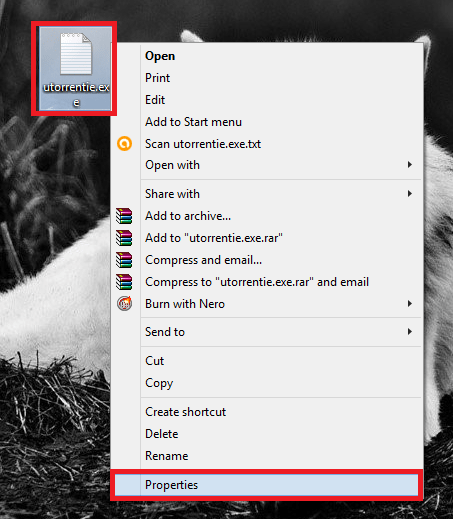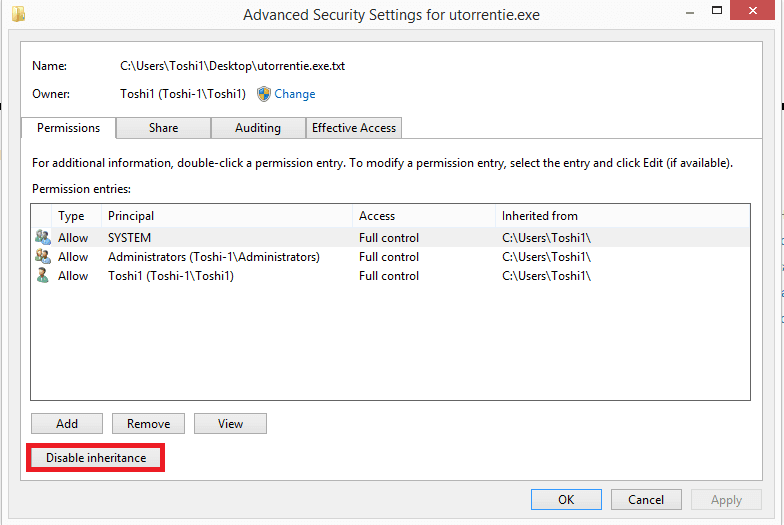 Step 3:
This is a step regarding a suspiciously high CPU usage some believe may be due to Bitcoin mining. There is nothing to back this claim as of now, but the fix should work just as well.
Copy and paste the following into Notepad:
Windows Registry Editor Version 5.00 [HKEY_CURRENT_USER\Software\Microsoft\Windows\CurrentVersion\Policies\Explorer] "DisallowRun"=dword:00000001 [HKEY_CURRENT_USER\Software\Microsoft\Windows\CurrentVersion\Policies\Explorer\DisallowRun] "1"="utorrentie.exe"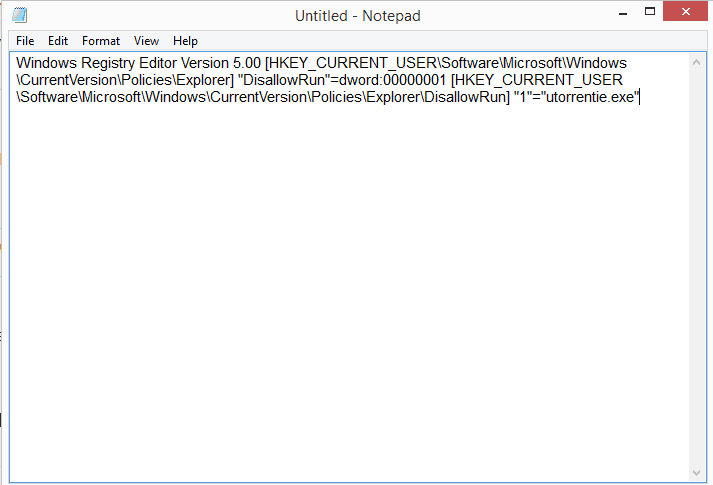 Save the file with a .reg extension and proceed to run it.
Step 4:
There doesn't seem to be anything related to malware, but we urge you to scan your system (for free) with this tool right here. It's better to be safe than sorry.
Let us know if the above was of any help to you in the comment section below!