Many Windows 10 users have as of late been reporting problems with 'waking up' their computer from sleep/hibernation mode. Complaints describe there being a black screen when the PC is being prompted to continue functioning again by means of mouse tapping or button pressing on the keyboard. Previous versions of Windows do not seem to suffer from the same problem, which would make it exclusive for Windows version 8.0 and later. In order to battle this issue, many people have resorted to actually forcefully shutting down their computer by holding down the power button and then turning it back on again. Alternatively, the charger and battery had to be removed to achieve the same result.
Sleep mode occurs when the computer has been inactive over a certain period of time, or, in the case of laptops, the lid has been closed. Even after altering the sleep mode settings and removing the inactivity time, people have still marked these measures as ineffective. The problem is actually a power-related one, rather than having to do with the screen itself. It is due to the new feature Windows introduced for the versions 8, 8.1 and 10 called Hybrid Shutdown. The idea of it is to minimize shutdown and booting time by hibernating the kernel session, as opposed to completely shutting it down. However, there are still some bugs and errors in the feature, which lead to the shutdown process not being completed and result in the computer freezing. Below we've listed some steps that will guide you to fixing this issue.
Please note that it is possible that Microsoft may fix this issue in future updates. Should that come to pass you can use this exact same guide to re-enable the fast startup option. Until that time comes, however, it is probably smarter to just stick to the good slow, but stable option.
Windows 10 Black Screen After Sleep Fix
Type in power options in the Search bar and click on the Power Options that will appear in the results.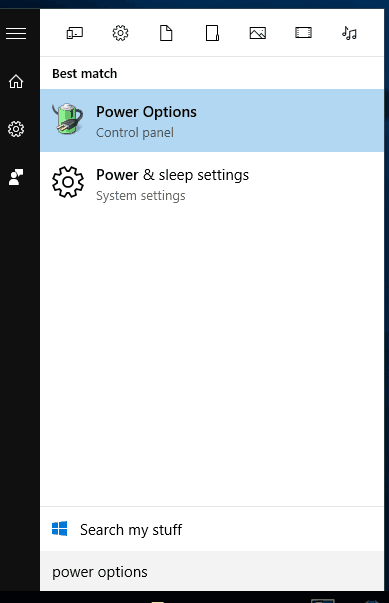 In the window that shows up, click Choose what the power button does (picture)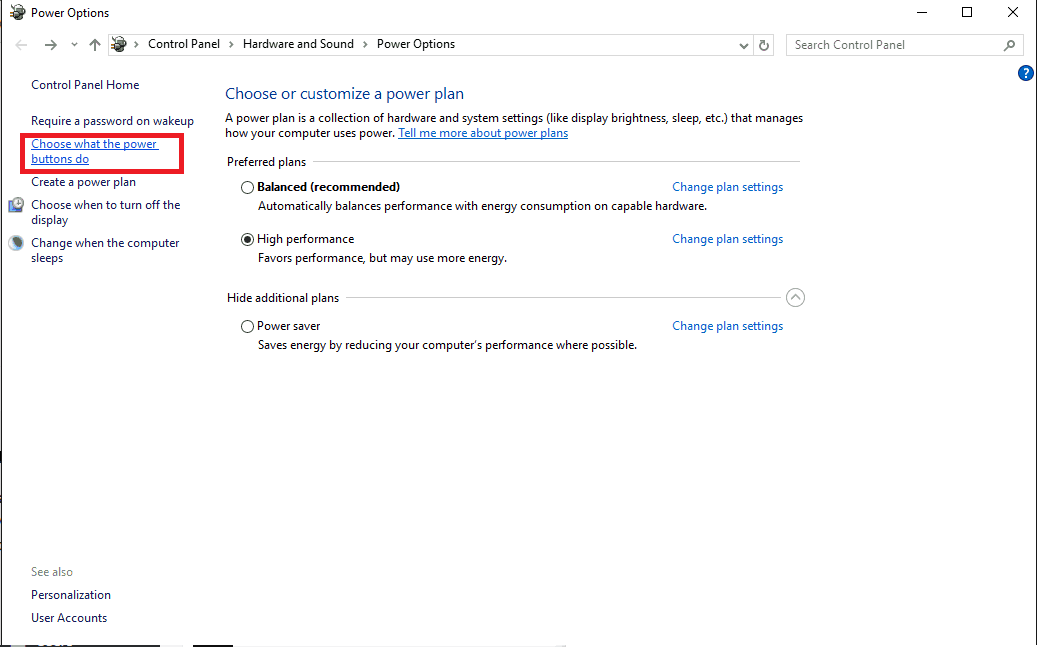 Under Define power buttons and turn on password protection click Change settings that are currently unavailable.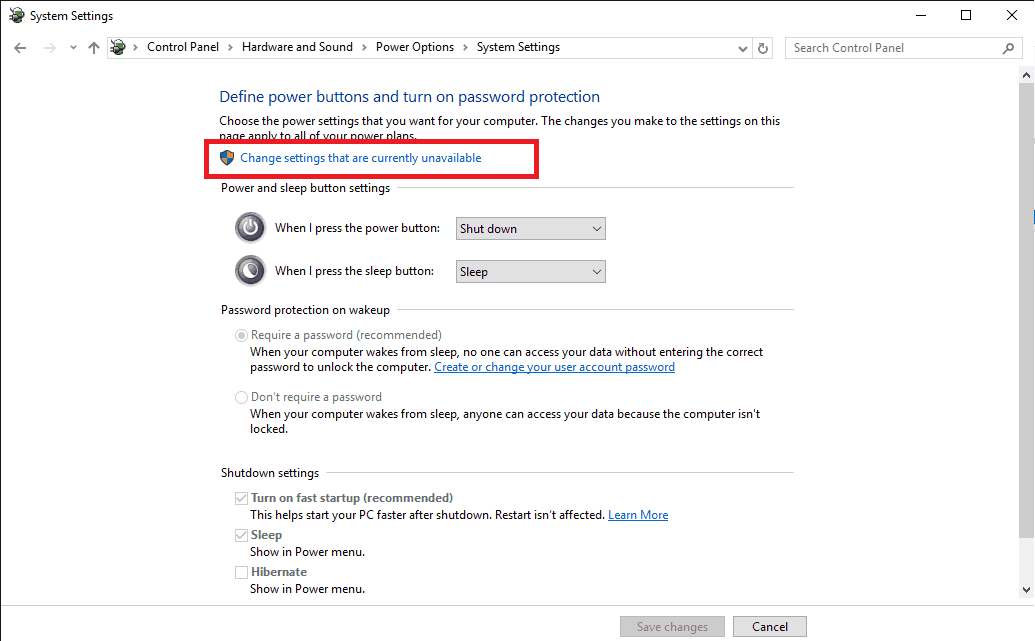 Untick the box beside Turn on fast startup (recommended), which is under the Shutdown settings. This will disable the Hybrid Shutdown feature.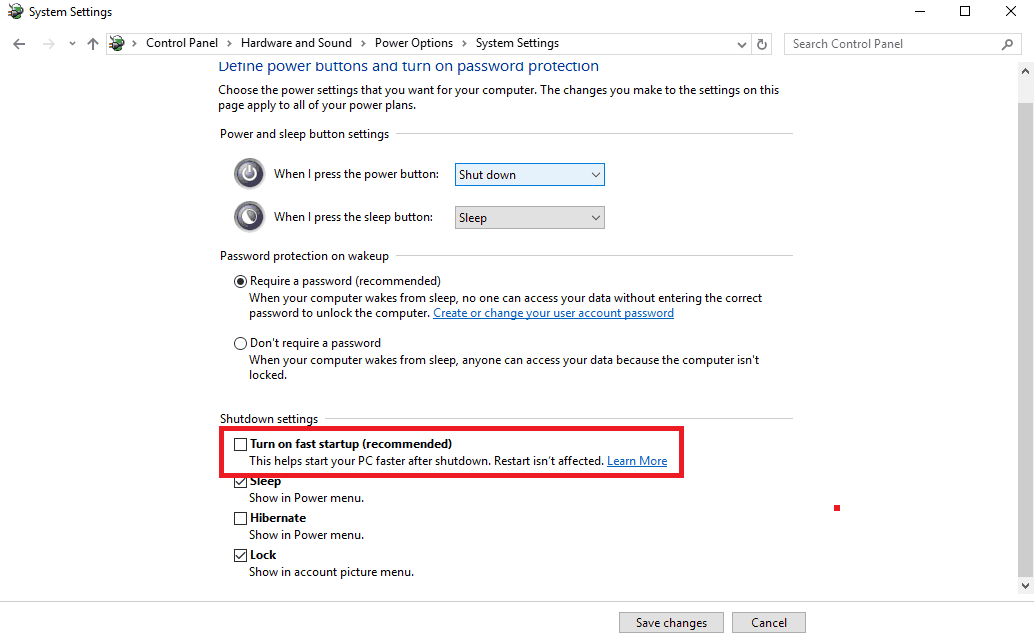 You should now be able to shut down your computer when desired, without having to struggle during startup.