Microsoft has recently found a new bug causing Desktop Windows Manager (DWM) to fail while a user opens and shuts the screen of the laptop repeatedly. The bug has been documented on laptops operating any Windows 10 edition and optimized for 4K resolution.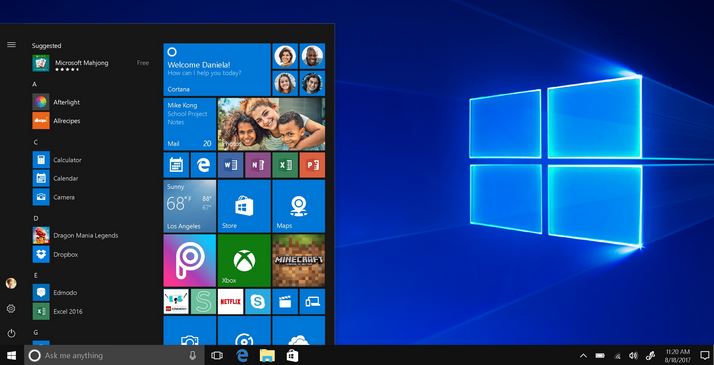 The DWM crash is triggered by a bug in the Microsoft DirectX Video Memory Management components, according to a recent report by Microsoft Support, and has no relation to hardware.
Desktop Windows Manager, first introduced in Windows Vista, controls how every application displays pixels on the screen. A document in the Microsoft's website explains that when DWM is enabled, individual windows no longer draw directly to the screen or primary display devices, like it was in earlier Windows versions. Instead of that, DWM allows for their drawing to be redirected to off-screen memory surfaces in video memory, which later become desktop images that are shown on the monitor.
To put it in a simple language, the Desktop Windows Manager function takes care of the creation of visual effects connected to computing operations, as well as displaying high resolution such as 4K.
DWM crashes can have various consequences, from mild ones to quite irritating ones, according to representatives of multiple online communities. Some users report that after a DWM crash, their screen icons get rearranged and resized. Other users report that they cannot activate Windows Aero themes and, in some cases, a black screen is all that is displayed, the fix of which is only a force restart of the system. In a demonstration of two scenarios, Windows explains that the DWM bug can appear only if a number of specific conditions are met.
In the first scenario you can trigger the DWM issue if:
You attach an HDMI display to a Windows 10 laptop.

The display requires a 4K resolution to function.

You repeatedly play a 4 K H264 video on the computer.

You open the Advanced settings screen of the Power Options in the Control Panel and set the laptop screen close action as "Do nothing".
In the second scenario, a DWM issue may appear if:
You attach a Thunderbolt 3 docking station with two 4K displays

You attach a laptop to the docking station which has a 4K resolution monitor and then set the 3-fold 4K display configuration in either "clone" or "extend" mode.

You undock and redock the laptop repeatedly

Windows actively seeks to address the DirectX issue and to come up with a solution. However, the company has not specified when that will happen.