xHelper
Our goal in the current article is to give our readers information about a new Trojan Horse labeled xHelper, and to help those of them who have it in their devices remove it from the infected machine. Like most Trojans, xHelper is a very sneaky threat, and it may come to your device and infect it without you realizing it until its too late.
The removal instructions you can find in the xHelper removal guide at the bottom of this post, but before you get to them, it is advisable that you read the paragraphs leading up to the guide in order to get a basic idea about what you are dealing with here.
Some words about the Trojan Horse malware family
The good news is that most Trojans need the user to make some kind of a mistake, otherwise they cannot automatically infect your system. Usually, this mistake boils down to executing the file that contains the malware. Of course, no one would willingly open an infected file in their device, which is why most Trojans are well disguised as something that most users wouldn't find suspicious. For example, the file of a Trojan Horse may be disguised as an installation manager for a device game or some other program, or as some media file (a movie, or a song file). If the user isn't careful enough to check the origins of the file, and they open it on their device, the insidious malware hidden within would get unleashed, and would now be free to carry out its malicious tasks. Of course, infected files cannot be downloaded from everywhere. In most cases, data pieces that contain Trojans can be found in the attachments of spam email letters, inside misleading online ads, or they could be downloaded from illegal sites that spread pirated content. In all of those cases, if you use your common sense, you should be able to avoid potential Trojan Horse infections. However, since you could never be too safe, it is also important to keep your device secure with the help of a powerful security too – a good antivirus or anti-malware program is a must if you want to keep your system and files out of harm. You can find one such tool recommended in the removal guide for xHelper down below.
The xHelper Malware
xHelper is a malware program with some particularly malicious and harmful abilities. The xHelper Malware is a threat well-known for its versatility, and it can be used in all kinds of criminal schemes.
What's the damage?
It is difficult to say what type of harm xHelper may cause in your system if it infiltrates it, and what the end goal of the infection may be. The Trojan infections tend to be quite versatile, which is why it is difficult to determine the exact aim of each such threat. Anything from stealing your banking numbers, and spying on you, to turning your device into an automated cryptocurrency bot, and further infecting it with other threats such as Ransomware cryptoviruses is possible, which is why you shouldn't waste any time, and immediately begin the removal process of the virus.
SUMMARY:
Name

xHelper

Type

Trojan

Danger Level

High

(Trojans are often used as a backdoor for Ransomware)

Symptoms

This Trojan may cause errors, freezes, sudden restart, BSOD crashes, and other similar disturbances.

Distribution Method

Pirated games, movies, and other software and media files are often used as disguise for Trojan threats.
Remove xHelper Virus
If you have an Android virus, continue with the guide below.
If you have an iPhone virus, please use our iPhone Virus Removal guide.
If you have a Mac virus, please use our How to remove Ads on Mac guide.
If you have a Windows virus, please use our Windows Virus Removal guide.
[Guide_Android]

Whether you use the default "Internet" App for browsing or a different browser like Chrome you need to go to:
Settings/More/Application Manager/All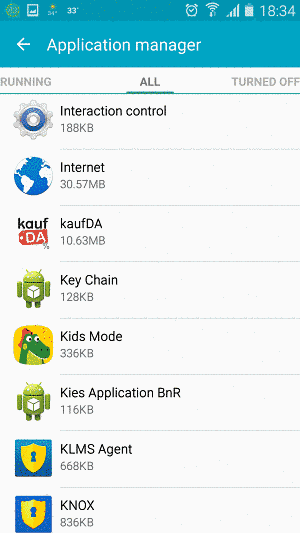 Locate the Browser/App in question and tap on it.

Now the method is effectively the same for users using both "Internet" and Chrome/Other Browsers, yet for more clarity we have provided instructions for both:
For "Internet" Browser Users:
Tap the Force Stop button.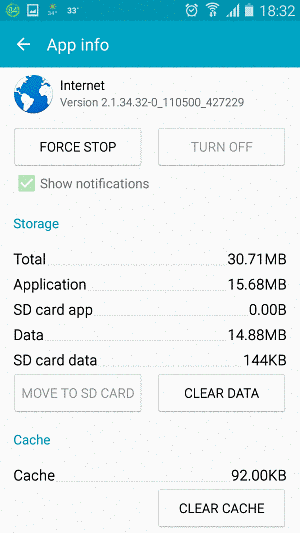 Now tap the Clear Data and Clear Cache Buttons.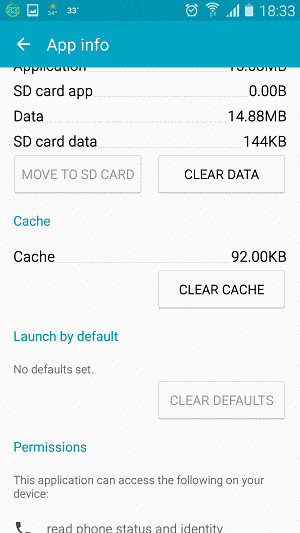 For Google Chrome Users:
Click on Force Stop.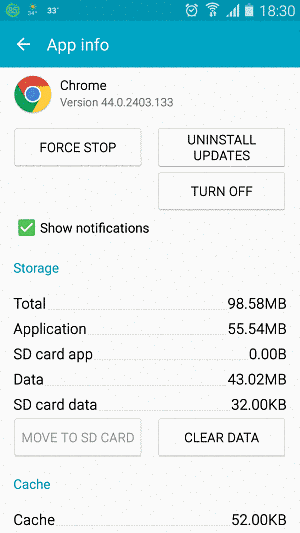 Then click on Clear Data and Clear Cache.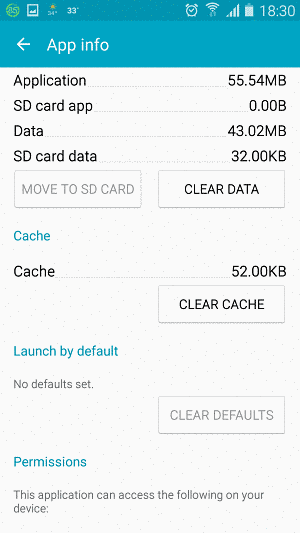 Restart your Browser. It might be a good idea to Reboot your Android device, just in case.

If you are still seeing Ads in your browser, it is likely they are generated by the websites you visit and there is nothing you can do about it.
However, if you are seeing Adverts outside of your internet browser, then one of your installed Apps contains the problematic Adware. In this case you need to take a look at this guide.

Did we help you? Please, consider helping us by spreading the word!