Zpreland
Zpreland is a categorized as a browser hijacker software that installs on Android devices such as smartphones or tablets. The main goal of Zpreland is to advertise different types of content, but it does it in an aggressive and potentially hazardous way.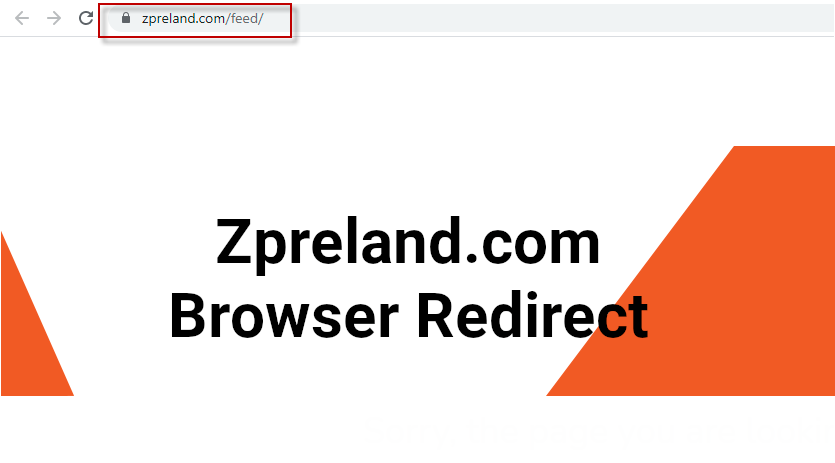 One of the main problems with Zpreland is that it can gain a number of permissions on your device in a covert way, without directly requiring your informed approval. Because of this, while it is on your device, this hijacker may have access to information about your current location, the version of the device's OS, your browsing history and preferences, what other apps you have installed, etc. This types of information are primarily used to make the ads displayed by the hijacker, more relevant and in-line with your supposed interests. However, it's highly likely that the information acquired from your device would eventually get sold to third-party advertisers, who may in turn re-sell it to other unknown entities. In this way, your data may end up in the hands of hackers, scammers, or other sorts of criminal actors, thus exposing your privacy and online security to danger.
Of course, there's also the more present problem of bing unable to effectively use your smartphone/tablet due to a constant display of ads, pop-ups, page-redirects, and other aggressive advertising content that not only obstructs you but also slows-down your device and may even cause freezes and crashes.
Fortunately, it's not all that difficult to eliminate a hijacker like Zpreland – all you have to do is follow the steps we've shared below, and you should be able to uninstall this hijacker in no time. Just remember to be more careful next time you are about to download a new app or interact with some suspicious piece of online content. As is with most unwanted software/malware, preventing your system from getting infected is always easier than dealing with the rogue software after it has entered the device.
SUMMARY:
Remove Zpreland from Android
If you have an Android virus, continue with the guide below.
If you have an iPhone virus, please use our iPhone Virus Removal guide.
If you have a Mac virus, please use our How to remove Ads on Mac guide.
If you have a Windows virus, please use our Windows Virus Removal guide.

Whether you use the default "Internet" App for browsing or a different browser like Chrome you need to go to:
Settings/More/Application Manager/All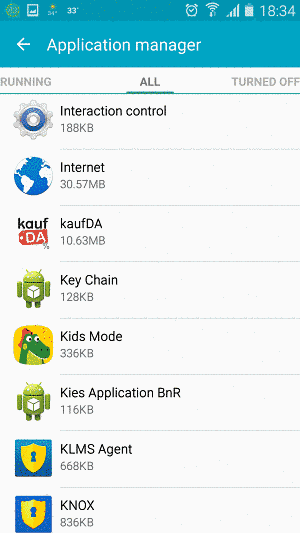 Locate the Browser/App in question and tap on it.

Now the method is effectively the same for users using both "Internet" and Chrome/Other Browsers, yet for more clarity we have provided instructions for both:
For "Internet" Browser Users:
Tap the Force Stop button.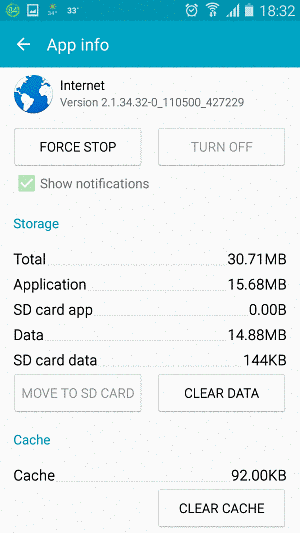 Now tap the Clear Data and Clear Cache Buttons.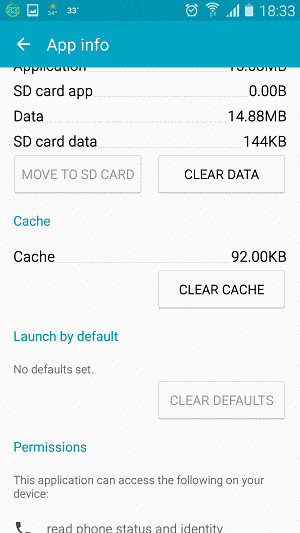 For Google Chrome Users:
Click on Force Stop.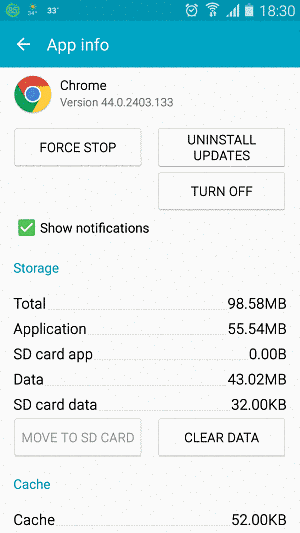 Then click on Clear Data and Clear Cache.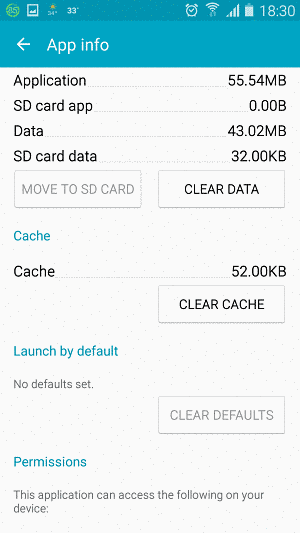 Restart your Browser. It might be a good idea to Reboot your Android device, just in case.

If you are still seeing Ads in your browser, it is likely they are generated by the websites you visit and there is nothing you can do about it.
However, if you are seeing Adverts outside of your internet browser, then one of your installed Apps contains the problematic Adware. In this case you need to take a look at this guide.

Did we help you? Please, consider helping us by spreading the word!