Best Gaming Keyboards in 2020
When it comes to gaming, not all keyboards are made the same. The same way that you may want to pay special attention to the computer you're buying specifically for gaming purposes, your accessories can make a world of a difference in that respect too. So unless you have decided to stick strictly to a laptop for gaming, then you will need a comfortable mouse and a no less comfortable and well-suited keyboard.
We tested a whole range of different gaming keyboards to come up with four that we thought were the best. If you think that there's a keyboard we missed, we will be happy to hear about it in the comments below. And please drop us a line with your own experience using any of our picks!
Razer BlackWidow X Tournament Edition Chroma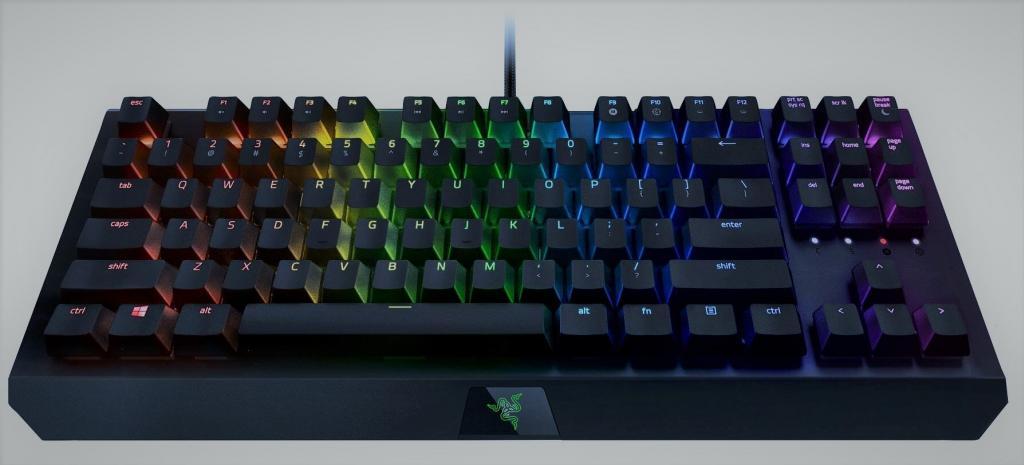 No gaming keyboard list would possibly be complete without a Razer keyboard, and Razer even has two entries in ours.
What's different in this option is that the manufacturer just skipped the number pad altogether. But the keyboard is still built on the basis of Razer's proprietary "Green" switches, and in this case the switches also have per-key RGB illumination. Hence, there's plenty of room for customization of the lighting and you can even go full on rainbow like in the photo above. The durability here is a hefty 80 million strokes backed by a military-grade metal foundation for extra sturdiness.
However, the BlackWidow X Tournament Edition Chroma doesn't have dedicated macro or media keys. But this is easily remedied using the Synapse desktop software. The keys are clicky for those who enjoy audible feedback, there's cable management routing and 1,000Hz ultrapolling among other attractive features. And you can have it all for the round price of $130.
Logitech G Pro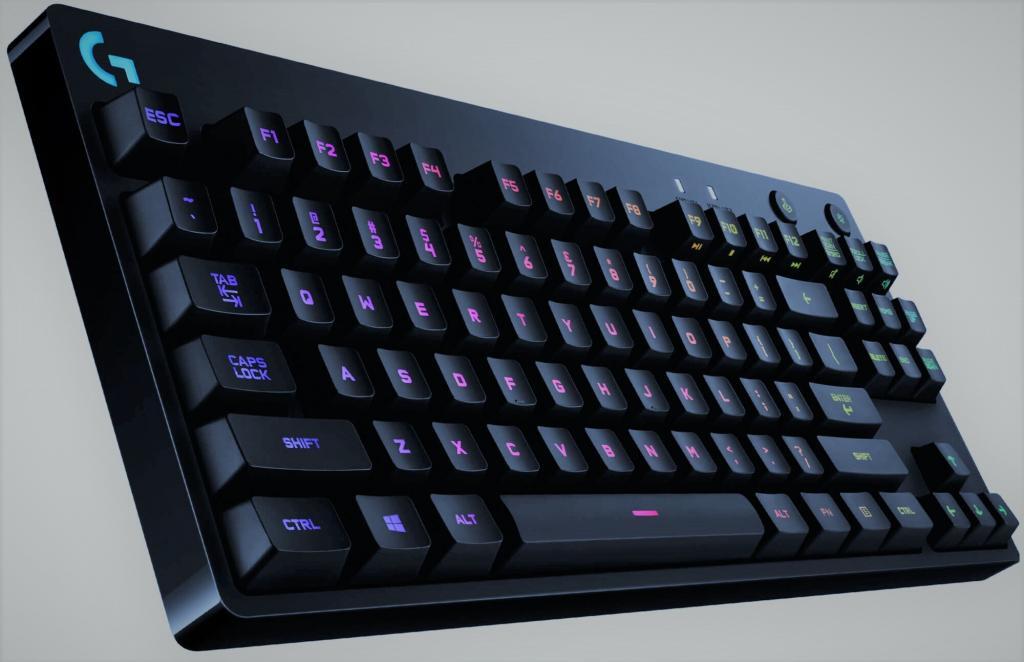 Another keyboard on our list that comes without a number pad for that extra compact feel and streamlined appearance. Instead, the company focused its efforts on bettering the time it takes between touching the keys to the keystroke command being received by your PC. And Logitech has thus achieved a data transfer rate of 1,000 times per second.
There's a detachable USB cable, the ability to identify up to 26 simultaneously pressed keys, but also no dedicated macro keys. Instead, the lighting is per-key, just as in the previous option, with illumination support of 16.8 million colors. And you can load profiles for over 300 games using the company's Gaming Software desktop program. On the downside, however, this is the priciest keyboard on our list that will set you back around $190.
Corsair K63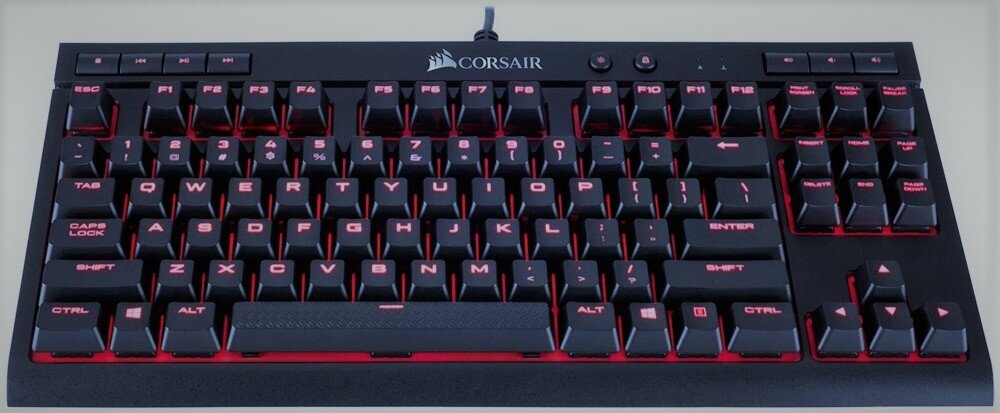 Another very compact and streamlined entry in this list, the Corsair K63 was built with portability in mind. Unlike some of the other options here, though, this keyboard doesn't have millions and millions of colors to choose from and customize the illumination. Instead, while still per-key, the lighting is a solid red all throughout the whole keyboard. And there are large fonts to help easily locate keys, which is an added bonus.
There is the free Corsair Utility Engine (CUE) desktop software to compensate for the lack of designated macro keys. And you can also use it for the purpose of remapping keys, creating profiles for your favorite games, assigning events, etc. Furthermore, players can also benefit from special media keys, as well as a button designed to adjust brightness levels and a button to lock the Windows key. The Corsair K63 comes with a very agreeable price tag of $120, too.
Razer BlackWidow Chroma V2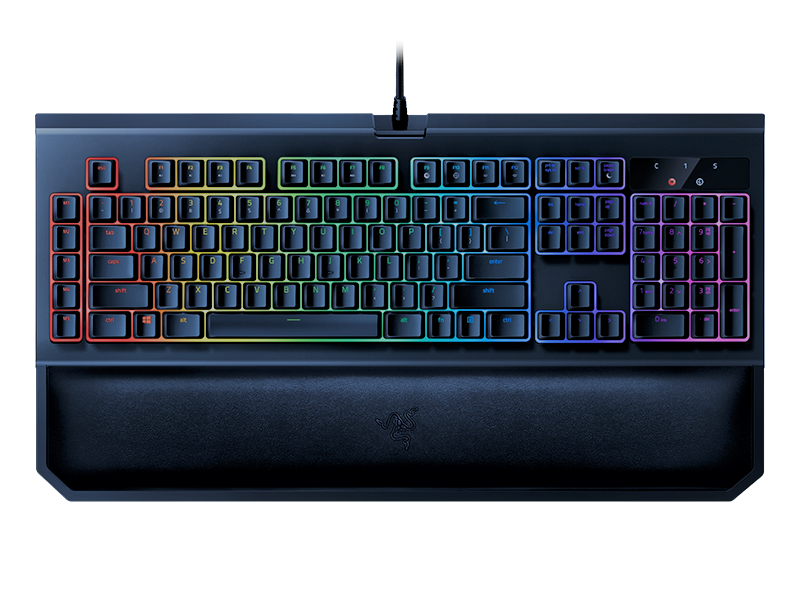 As promised, here comes our second keyboard by Razer. Unlike the others here, this one does come with a number pad and portability was certainly not the focus in this product. Here, you get the full package.
There are dedicated macro keys (five of them), Chroma-branded backlighting that supports 16.8 million colors and endless customization options with the Synapse desktop software. And if you like long gaming marathons, then you will be sure to appreciate the detachable wrist rest. Note also that this keyboard comes with jacks for audio output and microphone input, which you don't get with every gaming keyboard.
And of course there are also the very audible clicks for that tactile feedback that players are always after. But the best news? The BlackWidow Chroma V2 won't break the bank either. In fact, as far as its price goes, this is the most budget-friendly option on our list at only around $75 a piece.