BullGuard is a VPN primarily targeted towards people who are new to this type of service and wish to start with a simpler option that is easy to use and provides them with all the main functions that a VPN is supposed to have. BullGuard VPN uses the same network as NordVPN – one of the top players in the VPN industry – and shares a lot of its features with Nord, which should already tell you that this is a VPN service worth your consideration.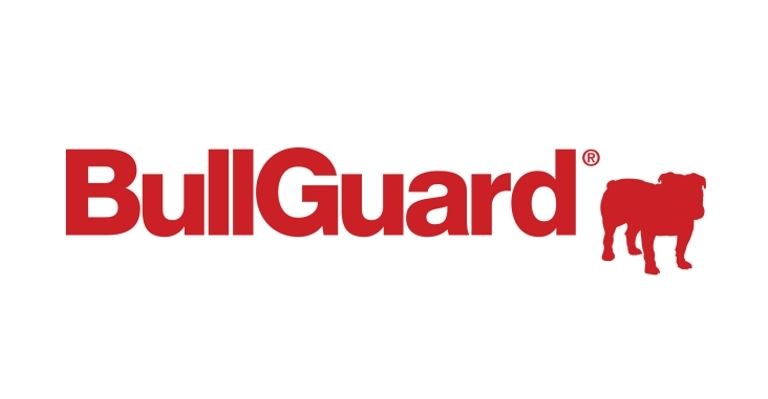 BullGuard's Privacy Policy
BullGuard, the company behind BullGuard VPN, is an established security-software vendor mainly known for its antivirus suite of the same name. The reason we believe this to be an important fact is that many VPN services come from obscure companies with unclear privacy policies. However, since the people behind BullGuard VPN form a well-known and highly-regarded antivirus vendor, you can rest assured that their privacy policy will be as transparent as possible and none of your personal data would be exposed to third-parties (not even to the developers of the VPN). In our opinion, this is a very important factor considering that one of the main reasons for using a VPN is to keep your online activities private and hidden from prying eyes. In this regard, we find it reassuring that BullGuard VPN is handled by a renowned security company and not by some lesser-known VPN developer that no one really knows much about. According to the developers of this VPN, the service operates without logging/recording any data related to the user and his or her browsing activities. Furthermore, BullGuard states that not even information about the customer's used bandwidth, IP address, session info, or traffic logs is being stored by its VPN service.
Of course, those are all assumptions and seemingly empty statements but is there any empirical proof that BullGuard VPN indeed respects one's privacy? Turns out there is: in November 2018, an independent evaluation of BullGuard VPN's services was conducted by Price Waterhouse Cooper and it was confirmed that BullGuard VPN indeed keeps no logs of any user-related data. In other words, no one, not even the people at BullGuard, could ever have any knowledge of your online activities.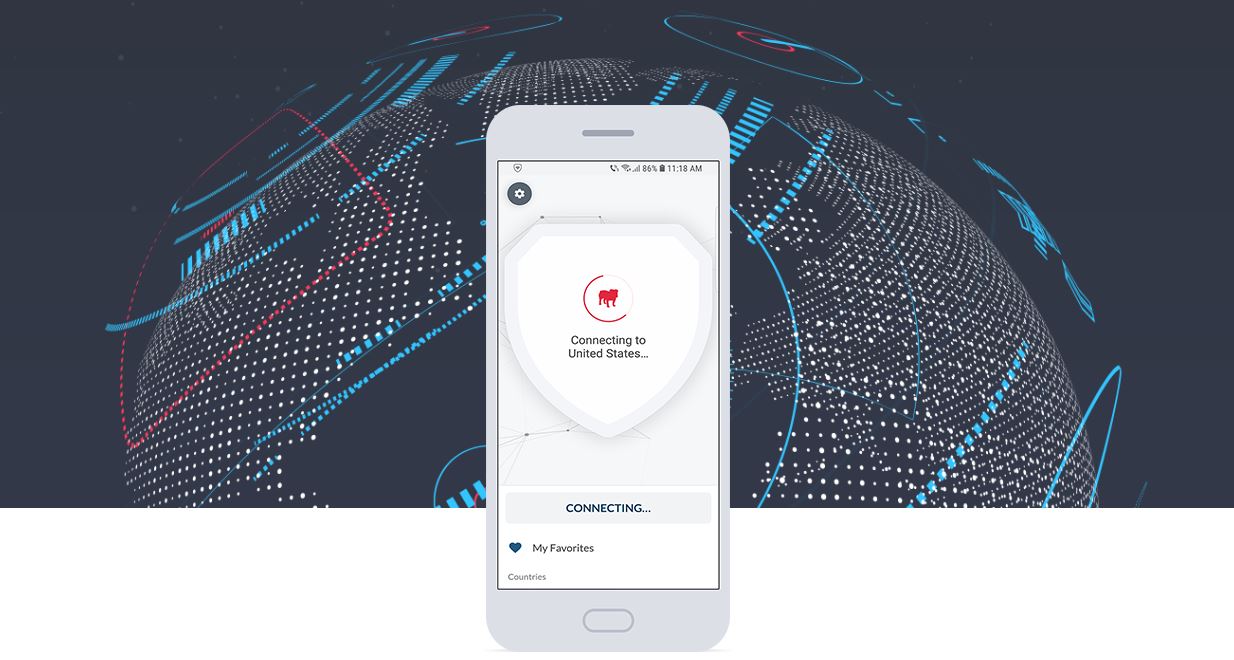 Versions and pricing
BullGuard VPN has versions for both desktop (PC, Mac) and mobile (Android, iOS) so it can be used pretty much on any device you may own. However, there aren't any browser add-ons so you'd have to open the main app to use the VPN. On the plus side, the app itself could be set to activate on startup so you won't have to manually start it yourself every time you turn on your computer.
In terms of price, there isn't a monthly subscription option (although this may not become immediately obvious by looking at the pricing plans at BullGuard's website). There are three payment plans you can choose from – for one, two, or three years, priced at €73.49 (€6.12 per month), €100.49 (€4.18 per month), and €112.49 (€3.12 per month) respectively. Note, however, that those are discounted prices at the moment of writing this post so they are likely to change in the future. The price without the discount is €10.49 a month. We understand this could be a bit confusing, especially considering that, as stated above, there aren't monthly subscriptions and the price for each of the three plans is paid at once but this is the information we could get from BullGuard's website. Obviously, the two-year and three-year plans offer significantly better deals but we cannot say they are necessarily the better option for everyone as it's up to each individual user to decide whether they'd wish to use the VPN for such long periods of time. On the plus side, there is a 30-day no-strings-attached grace period, during which you can refund the VPN and get your money back if you aren't satisfied by the service. Furthermore, if you already have an active BullGuard subscription for any of the other BullGuard products, you are entitled to a 7-day free trial for the BullGuard VPN (the 30-day refund period applies to all users regardless of whether or not they already have any of BullGuard's other products).

Interface and ease of use
The lack of a browser extension is a bit of a drawback that may make using this VPN a bit clunkier but the interface of the app largely makes up for it. Even newcomers to this type of software service would have an easy time learning how to use BullGuard VPN in a matter of minutes. In the center of the app's screen, you have a big button that allows you to connect/disconnect from the VPN and a list of the available locations is present to the left. The arrangement of the different countries is a bit odd because they aren't sorted alphabetically but this won't make it that difficult to find the one you need considering there are not that many countries there to begin with. If you switch from the Status to the Settings tab, the left panel of the screen will be filled with the two main types of settings available (General and My Account) and the central panel will present you with the specific customization options they offer. There's not too much customization to be had here which is suitable for less experienced users who have never tried a VPN before. However, for people with more experience who seek greater freedom of customization, the options provided there may seem a bit underwhelming. Despite that, all the basics are there and you can set them according to your preferences quickly, without having to go through several different sub-sections of settings.

Characteristics and Performance
BullGuard VPN is a bit limited when it comes to the number of countries where it has servers – there's only 16 of them and only 2 are outside of Europe and North America. However, in terms of the sheer number of servers, there's more than 2000 of them so even during peak-usage periods, there shouldn't be any slow-downs or connection problems.
In terms of performance, BullGuard VPN is solid for the most part. Though not explicitly stated, it seems that P2P is supported, which is not a surprise considering that BullGuard VPN uses the same network as NordVPN (which offers P2P support).
Connection times can be a bit inconsistent, however. The Desktop app sometimes takes quite a lot to connect – about 15-20 seconds – which could be a bit frustrating if you are constantly using the VPN. However, no such problem seems to be present with BullGuard VPN's mobile versions, where loading times are much shorter (about 5 seconds) so this might be a situational thing.
One of the highlights of BullGuard VPN is its ability to unblock most types of websites that you won't normally be able to access without a VPN. It has no trouble unblocking other countries' Netflix, Disney +, Amazon Prime Video, for example. One downside here is that BullGuard VPN doesn't offer the option to use Obfuscated Servers to access sites that block regular VPN's, which is a bit surprising and disappointing, considering this is a feature that's available with NordVPN.
Another strength of BullGuard is its connection speed – it stays consistently high regardless of which servers you use – Europe or North America-based ones. When tested on a 75Mbps Internet, download speed stayed within the 68-70Mbs range when the VPN used the nearest server from its network. It must be said, however, that if you live in a country that doesn't have BullGuard VPN servers in it, this speed is likely to be lower – this is where the limited number of countries covered by this VPN can become an inconvenience. Still, we were satisfied with the results – you can definitely keep the VPN turned on at all times and still browse the web normally and even stream HD videos without any issues if you are relatively near to a BullGuard server. Our suggestion for those of you who live in countries that don't have BullGuard servers in them is to extensively test the VPN for thirty days and if connection speeds don't satisfy you, opt for the refund option.
Here is a full list of the countries where BullGuard VPN has servers: Sweden, Canada, France, United States, Denmark, Singapore, Netherlands, Norway, Australia, Germany, Spain, United Kingdom, Switzerland, Austria, Ireland, and Belgium.

Features
BullGuard VPN isn't the most VPN service with the most varied range of extra features. It is more focused on simplicity, ease-of-use, and reliability rather than on providing its customers with lots of advanced functions and settings that can be customized. Nevertheless, there's still what to like here:
One of the things we appreciate is the two types of kill switch that BullGuard VPN gives you. The first one is a system-wide kill switch that will automatically shut down all connections made through the VPN if the service goes down for some reason, thus ensuring that your IP remains hidden. The other kill switch is an app-based manual one which allows you to kill app-specific connections to the network.

Another nice touch is the option to choose whether to use the VPN's own DNS or some other one. Most people wouldn't really go that far into customizing their VPN but the availability of this option will likely be appreciated by more experienced customers.
Some of the more advanced settings that BullGuard VPN lacks, that you can find on other VPN providers (including Nord), are Onion support (the option to connect to the Onion network over VPN), CyberSec (a security feature that protects you from insecure connections, ads, and malicious addresses), and the aforementioned Obfuscated Servers feature that allows you to bypass sites that block VPNs.
Support
BullGuard VPN offers its customers 27/7 live support as well as a support site with different materials that is supposed to help users quickly find answers to frequently asked questions regarding the service. However, what we've found out is that the support site may not be as helpful as it could have been. The information available there is somewhat scarce and using the search box may not always direct you to the type of resource you are interested in. The good news is that if you manually browse through the site instead of relying on the search box, you can find some tutorials on how to use the app's versions for different platforms – this could be quite useful for people who are just getting to know the app. It's a bit inconvenient and may take you some time to find the needed resource, but you should eventually be able to get answers to most of your questions.
The nice thing about BullGuard's support is that it has a live-chat option as well as support over email. Normally, the response times of the support team are quick and the support staff is helpful and capable of answering all of your questions related to the VPN.
Final Notes
We like BullGuard VPN for its easy-to-use design, its focus on privacy, and its user-friendly approach but what really stands out about it in our opinion is its high connection speed and its ability to unblock pretty much every site that's otherwise available for your country (save for sites that block VPN services). There are certain minor aspects that could use improvement and there's also the lack of several more advanced features that experienced users would likely prefer to have but, for the most part, this VPN service does its job well and is a good choice for anyone who wants to keep their browsing private as well as be able to gain access to sites blocked in the country where the user is located. We would definitely recommend BullGuard VPN to users who have never used such a service before and want to know that they can trust their VPN provider's privacy policy and reliability. For power users and people who want more customization options, however, BullGuard VPN may not fully meet all of their requirements, although it would still be a solid option.