Chefishoani is described as a browser hijacker application that redirects Android users to sponsored sites and displays random ads on the screen of their device.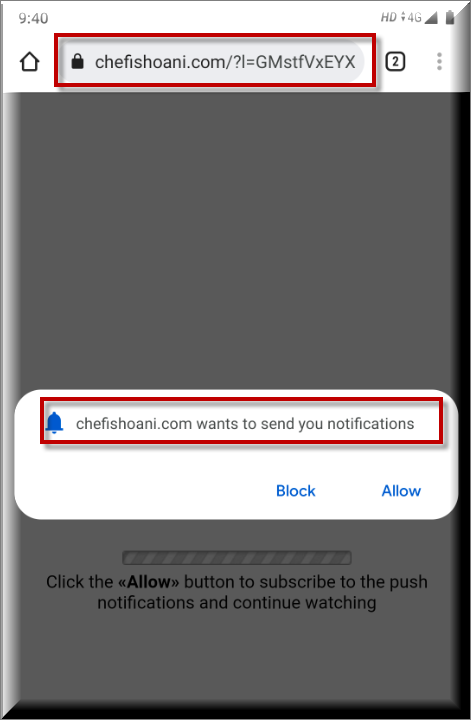 Even if Chefishoani is far less dangerous than a Ransomware or a Trojan Horse threat, this application is often considered as potentially unwanted and may cause disturbance to some users and the way the Android device operates.
Unlike viruses and malware, browser hijackers don't try to remain covert. Instead, they display as many advertisements, banners, or redirect links on the screen as possible in their efforts to generate Pay-Per-Click income for their creators.
Another thing that such apps tend to do as soon as they get installed is, they typically gain different permissions on the device and keep track of different information. For instance, Chefishoani may have access to application-specific information such as the device's location, other installed applications, and Operating System version, recent browsing history, etc. Data such as this is seldom utilized by malevolent hijacker developers, but it is likely to ultimately end up being sold or maybe to be misused by unknown third parties. And if this happens, you may become an easy target for fraudsters and hackers.
This may result in you having to deal with even more undesirable and unwanted software, especially if some hijackers have the capability to not only alter the settings of the default browser and other apps, but also install new software without asking your direct approval.
This being said, if you have Chefishoani or Notifpushnext on your Android, iPhone or iPad, it would be best to remove it as soon as possible. The removal guide that you will find below explains how to deal with the hijacker manually, but if you're still in need of assistance, you can always contact us by leaving us a comment below
SUMMARY:
Remove Chefishoani Virus
If you have an iPhone virus, continue with the guide below.
If you have an iPhone virus, please use our iPhone Virus Removal guide.
If you have a Mac virus, please use our How to remove Ads on Mac guide.
If you have a Windows virus, please use our Windows Virus Removal guide.


Whether you use the default "Internet" App for browsing or a different browser like Chrome you need to go to:
Settings/More/Application Manager/All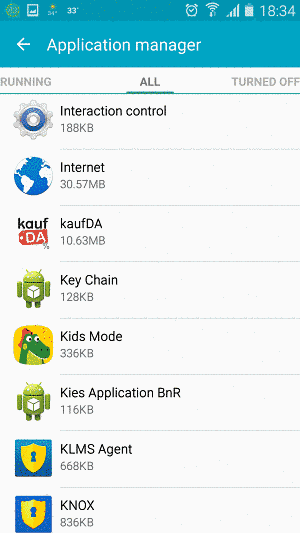 Locate the Browser/App in question and tap on it.


Now the method is effectively the same for users using both "Internet" and Chrome/Other Browsers, yet for more clarity we have provided instructions for both:
For "Internet" Browser Users:
Tap the Force Stop button.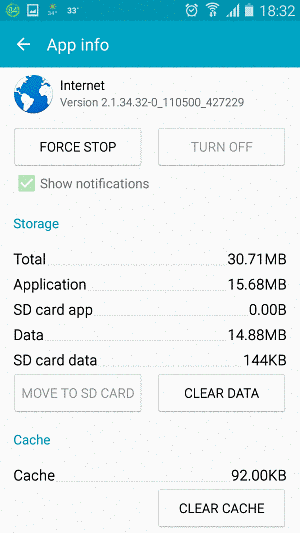 Now tap the Clear Data and Clear Cache Buttons.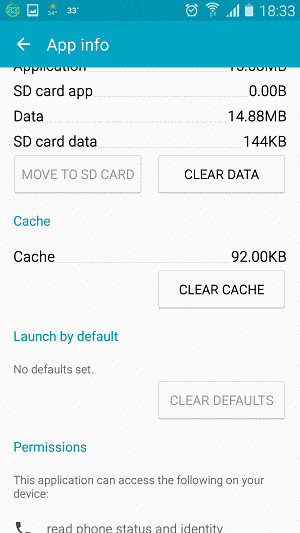 For Google Chrome Users:
Click on Force Stop.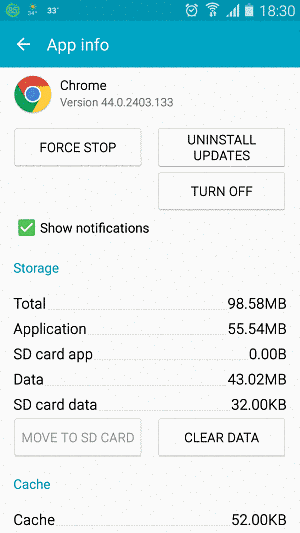 Then click on Clear Data and Clear Cache.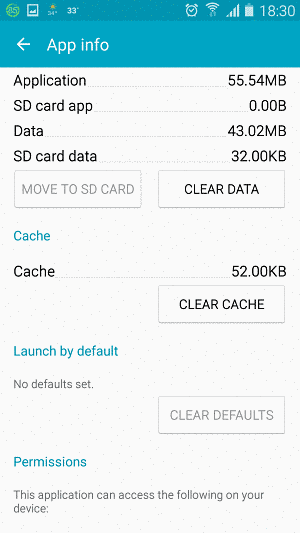 Restart your Browser. It might be a good idea to Reboot your Android device, just in case.
If you are still seeing Ads in your browser, it is likely they are generated by the websites you visit and there is nothing you can do about it.
However, if you are seeing Adverts outside of your internet browser, then one of your installed Apps contains the problematic Adware. In this case you need to take a look at this guide.
Did we help you? Please, consider helping us by spreading the word!