VPN services are becoming more of an essential part of maintaining the security of our data and privacy online. But with a market so saturated with all sorts of providers, it can be difficult to choose who to put your trust in. So our team at HowToRemove has decided to test some of the VPN services available out there and offer our readers honest, unbiased reviews that you can find here.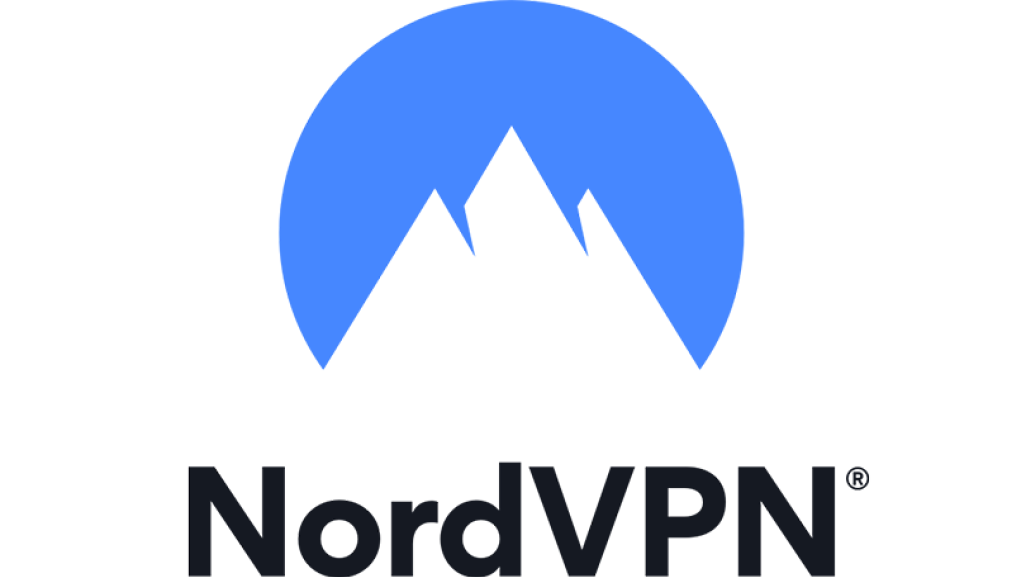 Today we will be reviewing NordVPN, which is one of the market leaders at this point (12+ million customer base). Perhaps you've already heard that NordVPN's reputation took a pretty serious blow back in 2018 due to a massive hacking incident. But the company has really learned from that experience and has taken the necessary measures to ensure a much higher level of security.
Furthermore, NordVPN has willingly made itself subject to numerous audits from external parties in order to prove that it is capable of providing a worthy service.
In addition to that, we were quite happy to find that NordVPN performed very well during our tests and proved to be one of the fastest VPNs we've reviewed so far. There's also great customer support to help you out if you run into any trouble, and a bunch of nice extra features to add to the VPN's value. On top of that, NordVPN is available across different platforms with even mobile device applications available for both Android and iOS. And you even have browser extensions that block ads and can filter URLs for you.
RPOS:

Passes audits to prove no-logging claims

Quality kill switch

Fast live chat support

Unblocks Netflix

CONS:

Price is slightly above average

Problems with the client UI

Browser extensions are quite plain

Getting started
Setting up your NordVPN app isn't anywhere near as difficult as some other providers often make it. In fact, it's quite easy and the company has tried to provide users with everything they need in order to make the process as hassle-free as possible.
First you will need to select your desired plan (of which there are four), which will set you back anywhere from around $3.59 to $12.29 per month, depending on the subscription. And you can have up to 6 devices connected at the same time, which we think is more than enough. These prices can appear a little steep, especially if you compare to some of the really budget-friendly VPN's out there (e.g. Surfshark). But there's a very wide range of payment methods to choose from, including PayPal, credit cards, Bitcoin and other cryptocurrencies, along with other systems such as AmazonPay, SOFORT and others.
There is no trial version, however. Instead, NordVPN offers a 30-day money back guarantee, which you will notice is becoming something of an industry standard as more and more VPN providers are stepping away from the free trials.
After that you can download the client for whatever operating system you're using. NordVPN supports Windows, Mac, Linux, Android, iOS and even Android TV. And there are detailed guides and tutorials to help you set up the app for every one of these.
Logging & privacy
As stated, NordVPN makes a point of not logging users' activity and it has the publically accessible audits to prove it. This puts it a few steps ahead of most of the competition, because everybody states that they have a strict no-logging policy. But not everyone has something substantial to back that up with.
Another thing in favor of NordVPN's truthfulness is that the company is based in Panama, where the legislation doesn't require it to collect and store any such information. And better yet, some VPN service providers, despite claiming that they don't log your data, still collect certain information for statistics. NordVPN doesn't even do that. Hence, the company won't even gather any session-related information.
Now as far as protecting your privacy from other goes, NordVPN supports IKev2/IPsec, which provides users with strong AES-256-GCM encryption. In addition, it regularly changes keys to ensure that if someone does manage to hack into one session, they will be locked out of the next one. This feature is available by default in the Mac and iOS clients, but you can also have it enabled in the Windows client.
For extra security and to prevent anyone from tracing an action back to you, NordVPN also has Onion over VPN routers that you can choose to connect to. This will slow down the service, however, but it's certainly an impressive extra layer of safety.
Speaking of which, NordVPN boasts a great kill switch to protect you from any DNS leaks that may occur if the connection is lost. As a matter of fact, there are two kill switches – not just one. One will completely block access to the internet if you're not connected to the VPN, which granted can be a little inconvenient. But you have the option to switch it off if it bothers you. And then the second one is the app kill switch will kill the applications you have previously selected in the event of a dropped connection.
Performance
Now that we've covered the privacy and security levels of NordVPN, which are without doubt the number priority with this type of services, we can head over to performance, which also matters. We want a VPN that works smoothly and quickly and doesn't slow down our device.
And our tests revealed no connection failures whatsoever, during any of our attempts (and we made several dozen of those). So that was an impressive 100% success rate. All of the servers we connected to also appeared to be in their advertised locations, which is good news. And connection times using OpenVPN were well within the standard 4 to 6 seconds span.
Speeds were very agreeable, too, with our UK servers averaging somewhere around 69Mbps on a 75Mpbs connection. Hence, switching the VPN on took away about 6% of the speed, which is quite acceptable. US speeds, on the other hand, gave rather mixed results ranging from 125Mbps to 300Mbps, but those speeds are still enough to handle the majority of tasks you'd throw at them.
With other, more distant locations, speeds were far less consistent, which is generally always the case. But all in all, they weren't too bad either. So while NordVPN certainly wouldn't win first prize for being the fastest VPN on the market, it still performs leaps and bounds better than many of its competitors.
Windows client
As was already mentioned earlier on in this review, the installation and setup of the client is very quick and simple, and that applies to the Windows client in particular as well.
Once you've set it up, it will open to display its massive amount of servers (5,000+) spread across 80 locations in 59 different countries. You get them shown on a dynamic map that works just about like any other. And if the map is too much of a hassle for you to zoom in and pan to, then you can also make use of the standard list of locations, where the countries are sorted in alphabetical order. It's pretty basic and simple to use, just find your desired location and the VPN will automatically connect to the best server.
There's also a 'More' button available for extra precision if you would like to see a list of the available servers as well. Alternatively, you can make use of the search box and find your desired location.
There are also specialty servers as an added feature, however to access these in some cases you may need to switch from OpenVPN UDP to OpenVPN TCP, which is significantly slower. This feature enables you to select servers based on specific tasks, such as P2P access, giving you a dedicated IP, double encryption, etc.
We were also happy to notice that the connection times of the Windows client have improved very much comparing to previous years. Yet oddly enough, the mobile versions of the app still connected faster.
In addition to that, NordVPN has desktop notifications to always keep you informed of when the connection is made or dropped. And the interface constantly displays the current location and status of the connection, which is good.
There are a bunch of interesting functionalities to explore, as well, such as the Disconnect button actually gives you the option to pause the connection for several minutes (you get to choose how many). That comes in handy if you forget to reconnect to the VPN, as it does this automatically after the time elapses. Then you can also configure other connection options, such as connecting when accessing an insecure wireless network or launching on startup, etc.
All in all, the Windows client of NordVPN isn't perfect but it's still rather easy to use and has a very decent design that doesn't hurt the eyes.
Android & iOS apps
The NordVPN app actually happens to be among the most popular among Android users, suggested by the over 10 million downloads and rather high 4.4 rating on Google Play. As we already mentioned, the mobile app manages to make a faster connection than even that of the Windows client.
Setting it up is also easy-peasy – no different from any regular app. The starting screen will greet you with a map that you can pinch and drag around to select your desired location. But as that might not be ideal for many, just like in the Windows client, there's a regular list of countries that you can utilize instead. For more accuracy – tap on the Menu button and you will also be shown a list of servers in every location.
Of course, there isn't the same range of additional functions in the mobile app as there is in the desktop version. But there are still enough for a pretty customizable user experience.
Some of the extras include ad and malware blocking, as well as a smart auto-connect feature, just like the one we described in the previous section of this review. And while there isn't a designated kill switch interface, you can find instructions on how to enable it manually, which is quite easy.
It's pretty much all the same story with the iOS app, only we must note that the map is a little better, as locations are prevented from overlapping when you zoom out. The iOS NordVPN app is generally also far more configurable than most of the competitors, and it benefits from the same kill switch and auto-connect functions as the other clients.
You can even add NordVPN connections to Siri, which is done from within the app and gives you that extra bit of convenience. So for iOS users, NordVPN really is a breath of fresh air in terms of not being stripped of the same features and functionalities as its cousins on other operating systems can enjoy.
To sum it up
NordVPN has recovered well from the scandal of 2018 and has improved noticeably on the quality of its service. It delivers a very stable, admirable performance. And although it certainly isn't the fastest, cheapest or most impressive VPN service out there, it won't disappoint.