Sehen Site
Sehen Site is a program of the browser hijacking type that can produce pay-per-click ads and pop-ups during web browsing sessions. Programs like Sehen Site are regarded as potentially unwanted since they often tend to make unwanted browser changes to facilitate their ad-generation activity.
When it comes to enhancing your web surfing experience, there are thousands of extensions for browsers like Chrome, Safari, Firefox and other browsing apps that users can choose from. However, not all of them are as helpful as the developers promote them. Browser hijackers are a perfect illustration of this. These pieces of software are components that connect with the main web browser of the system and typically adjust some parameters and settings to facilitate their activity.
The Sehen Site Virus
The Sehen Site virus is a freshly identified browser hijacker that does precisely this with any of the browsers it integrates with. Most commonly, thie Sehen Site virus program makes changes to the browser's search engine and the homepage by replacing them with some third-party ones. Sudden page redirects to different websites and advertising-orientated pages are among the other symptoms that you have been invaded by this browser hijacker.
But one thing to remember here is that whilst it may appear that the hijacker has been mounted on your device without your knowledge, this is actually not always the case. It is very likely that you have installed and issued the hijacker with all the permissions without knowing it. The typical way this occurs is through the method of file bundling. Many software installers include additional components inside their setup managers and if users don't customize these additional components manually, they end up with them installed by default.
Normally, most software installers have Automatic or Quick setup options and Advanced or Custom ones. The Automatic/ Quick option installs the entire software bundle "as it is" including all the components that are bundled in it. The Advanced/ Custom configuration option, on the other hand, gives you more control over the additionally bundled components in the installation wizard and lets the users customize, reject or remove them from the installer. Many users, however, often opt for the Automatic/ Quick setup options without paying much attention to the other installation options and this is how they let browser hijackers like Sehen Site, Touch Here Site and other potentially unwanted apps to get installed on their system and merge with their browser by default.
The Sehen Site Whatsapp
One point to note here is that the Sehen Site Whatsapp don't behave like malware, Trojans, ransomware and other virus infections. A hijacker like the Sehen Site Whatsapp would not attempt to damage your device, screw up your sensitive details or commit cybercrime in some other manner.
Still, this software can definitely frustrate you with its constant display of various pop-up ads, banners, auto-redirects and sponsored web links during your web browsing sessions.
What to do if your browser has been hijacked
In general, programs like Sehen Site don't pose a serious danger to any system they are installed on. Yet, the random redirects that these apps can initiate may sometimes lead you to unknown websites that contain material that may place your machine at danger. Many online ad-related pages are used to distribute worms, spyware, ransomware viruses and Trojans. That's why it is not a good idea to keep on your device software that may reroute you to unknown web locations without your approval.
The removal guide we have provided below offers support with the uninstallation of Sehen Site. If you would like the current homepage and the new search engine to also be uninstalled from your favorite web browser, make sure you follow the steps closely or use the linked automatic removal tool.
SUMMARY:
Sehen Site Removal
If you have an Android virus, continue with the guide below.
If you have an iPhone virus, please use our iPhone Virus Removal guide.
If you have a Mac virus, please use our How to remove Ads on Mac guide.
If you have a Windows virus, please use our Windows Virus Removal guide.

Whether you use the default "Internet" App for browsing or a different browser like Chrome you need to go to:
Settings/More/Application Manager/All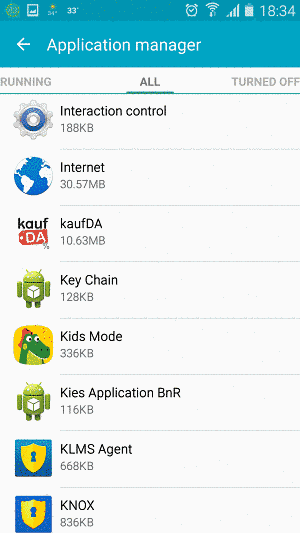 Locate the Browser/App in question and tap on it.

Now the method is effectively the same for users using both "Internet" and Chrome/Other Browsers, yet for more clarity we have provided instructions for both:
For "Internet" Browser Users:
Tap the Force Stop button.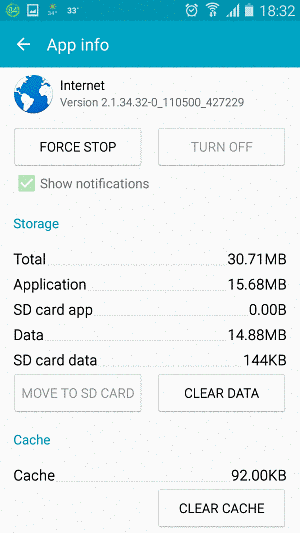 Now tap the Clear Data and Clear Cache Buttons.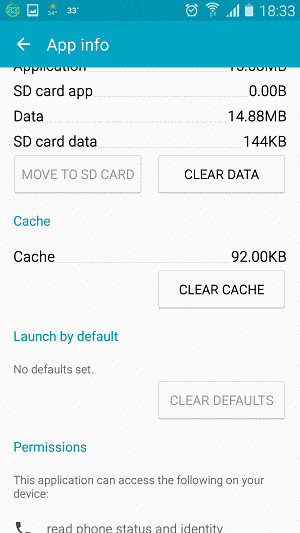 For Google Chrome Users:
Click on Force Stop.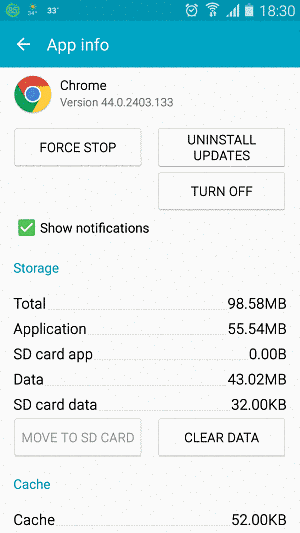 Then click on Clear Data and Clear Cache.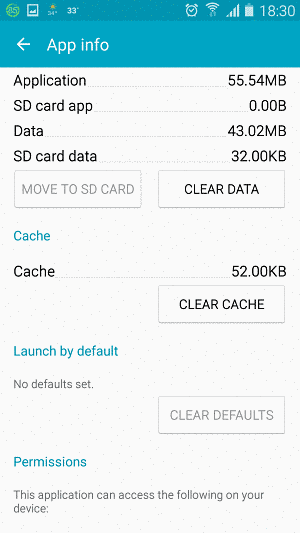 Restart your Browser. It might be a good idea to Reboot your Android device, just in case.

If you are still seeing Ads in your browser, it is likely they are generated by the websites you visit and there is nothing you can do about it.
However, if you are seeing Adverts outside of your internet browser, then one of your installed Apps contains the problematic Adware. In this case you need to take a look at this guide.

Did we help you? Please, consider helping us by spreading the word!