Trend Micro Worry-Free Services
Trend Micro Worry-Free Services is a software suite focused on endpoint protection for small and middle businesses. If you are a business owner who has a big number of computers and other digital devices in their business network, it would be in your best interest to keep those devices safe and protected while, at the same time, being able to closely monitor what's happening on them and whether said devices are being used for their intended purpose. The goal of endpoint security suites such as Trend Micro Worry-Free Services (WFS) is exactly that, to offer their customers a tool that allows them to protect, monitor, and manage all endpoints (devices) connected to their business network. There are a number of such suites available on the market and it is important to be closely acquainted with their specifics so that you can make an informed choice when choosing a specific service to keep your workstations protected.
Trend Micro Worry-Free Services Advanced Overview
As you can probably already tell, today's focus will be on Trend Micro's offering for an endpoint security suite. There are four different tiers for Trend Micro Worry-Free Services that are best-suited for different types of users. We will be primarily focusing on the Advanced package of Trend Micro Worry-Free services, as it is the best package for owners of small and medium-sized businesses who have never before used an endpoint security suite and mostly need the basics. Of course, we will also mention the other variants, but it will be from the standpoint of the Advanced package.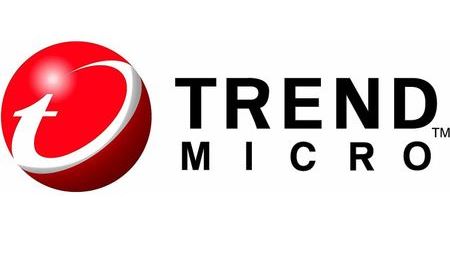 Overall, Trend Micro Worry-Free Services is a solid choice for endpoint security that will add a powerful layer of protection for the endpoint devices in your network. It is compatible with Windows, Mac, iOS, and Android (but no Linux) so that you can protect both your workstations as well as any mobile devices connected to your business network.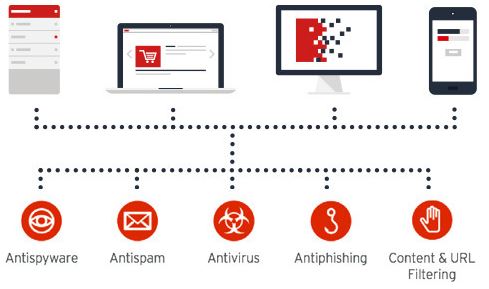 Trend Micro Worry-Free Services Advanced Interface and usability
Like other similar products, all versions of WFS offer a cloud-based interface. In other words, you can access and control the service directly through your browser, without need to use a desktop client. This greatly improves usability and makes managing and monitoring your endpoints that much easier.
The default setting of the interface is set to a simplified mode that only shows you the most critical and important of tools and settings. For more advanced users, the Advanced Mode is available to allow quick access to more complex settings focused on fine-tuning WFS.
After you purchase the Worry-Free Services package you've chosen and login with your username and password, the first thing you'd like to do is add the different devices connected to your business network as endpoints protected by Trend Micro. There are several ways that you can do this, with the first one being by manually downloading and installing the endpoint client for WFS on each device. Alternatively, you can add the emails of the administrators of each endpoint device to the control panel of WFS and the service will automatically send instructions to those emails on how to set up the service. The third option requires you to have an Active Directory server – if this requirement is met, you can set WFS to automatically install clients to your endpoints.
Once the endpoints have been added, it's time to set policies for them. An endpoint policy is basically the security and management profile for each device. It defines WFS protection features that are enabled for a given endpoint as well as the different types of restrictions you can set for it. You can create different policy groups and assign endpoints to them. For more complex fine-tuning settings related to endpoint policy groups, you'd need to enable the Advanced Mode for the interface.
The main categories of policy settings that you can configure are Threat Protection, which handles setting related to malware scans and real-time protection, Data Protection, which deals with data-loss prevention and external devices that get connected to the endpoint workstations, and Access Control, that is focused on controlling/restricting access from the endpoints to web addresses you don't want your employees to be able to visit from their workstations.
Unfortunately, WFS doesn't allow you to set specific policies for individual devices – it only allows you to do that for groups of devices. For example, with one of its competitors, Kaspersky Endpoint Security Cloud Plus, you can set an individual policy for each of your endpoints and change them independent of one another at any time.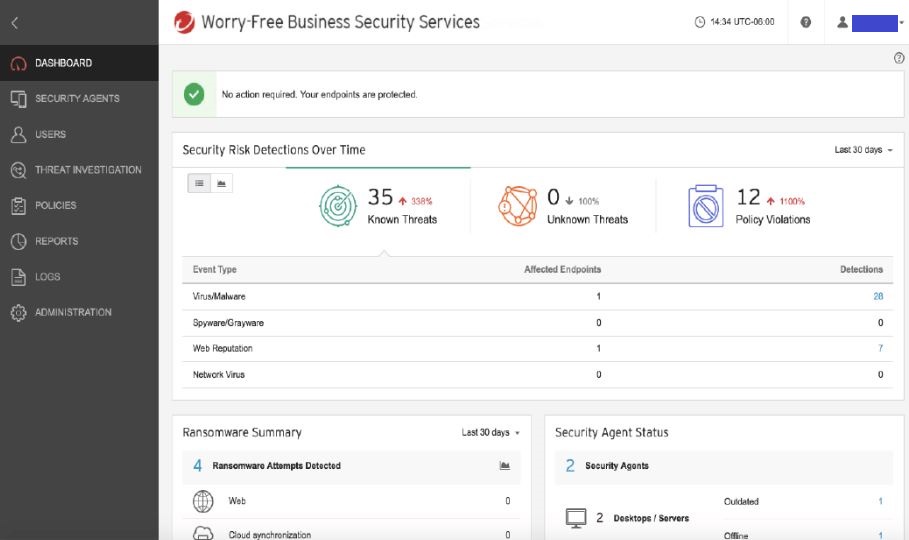 Features
Antivirus scanner – obviously, one of the most important functions of an endpoint security suite is to keep your devices safe by protecting them against malware. WFS uses the renowned Trend Micro antivirus engine to keep all connected endpoints secure by looking out for malicious code both when a given file is opened as well as during the time it is being used. The antivirus engine also employs a behavior-monitoring feature that allows it to spot threats that are not yet present in its database. In other words, WFS should, in theory, be able to provide protection for your endpoints even from new and unknown threats (also known as Zero-Day attacks). In our Trend Micro antivirus review, we took a more detailed look at the antivirus engine of Trend Micro so, if you are interested, you can go there to learn more about the antivirus component of WFS.
Vulnerability scanner – the purpose of the vulnerability scanner is to detect and notify you about weaknesses in the systems of the protected endpoints as well as help you fix them. In most cases, those vulnerabilities would be related to missing security patches on different Windows apps. If such a missing patch gets detected, WFS will let you know which is the app and will aid you with installing its latest update.
Ransomware protection – according to Trend Micro, the antivirus engine that comes with WFS should also be able to stop Ransomware attacks. Again, we have explored the ability of Trend Micro's antivirus engine to stop Ransomware in our review of their antivirus suite. In short, the engine does indeed offer adequate Ransomware protection but you shouldn't solely rely on it to keep your endpoints safe from newer and more advanced forms of Ransomware – backing up is always the best preventative measure when it comes down to Ransomware attacks.
Web control feature – a good way of ensuring that your endpoint devices stay safe is to reduce the chance for human error. Trend Micro Worry-Free Services Advanced allows you to do that by restricting access to potentially malicious sites on the endpoint devices. In addition to that, you can also block sites that aren't harmful but could be bad for the work environment (for instance social media sites).
Cloud App Security – this feature provides specialized protection for Microsoft Office 365 and Google G Suite. The feature focuses on preventing Ransomware, Spyware, phishing, and virus attacks as well as stopping users from opening malicious spam emails by monitoring the email behavior, author, and intention.
Full Disk Encryption – WFS also gives you the option to encrypt sensitive corporate data located on endpoint devices so as to prevent unauthorized third-parties from gaining access to said data in case the device gets lost or stolen.
Security and privacy scans on mobile devices – Trend Micro will scan the apps that get installed and used on the mobile endpoints in your network in real-time and block any applications that seem to behave in a potentially harmful way.
Theft prevention – this feature will help you prevent your mobile endpoint devices from getting stolen and used by unauthorized parties. Trend Micro WFS allows you to locate, lock, and wipe the endpoint device in case someone manages to steal it or if the device gets lost.
Plans and Pricing
As we said, there are four tiers of Trend Micro Worry-Free Services. The one we explored above is Advanced and it is the second-tier package. For a one-year subscription for two workstations, the price of the Advanced package is $119.74 ($59.87 per workstation). Increasing the number of workstations or the length of the subscription period decreases the effective price per workstation. For example, if you get your subscription for two years and for 50 devices (the maximum is a hundred), the price of the package would be $4125.50, making the effective price per workstation $41.25. The discount isn't huge but it still makes it worth it to get your subscription for two or three years instead of one if you think that you'd still be willing to use the same service after year one. If you are not sure, you can opt for a 30-day free trial of the service so that you can familiarize yourself with Trend Micro WFS and figure out whether you'd be willing to purchase the package.
As far as the other three variants are concerned, the first and cheapest one of them is the tier-one package that only provides your endpoints with protection against malware and hacker attacks. However, it includes very few (if any) management options so if you want more control over your endpoints, we do not recommend going for this one. The price here is lower – it costs $75 to secure two workstations for a year ($37.5 per device) so if you only want protection for your endpoints and don't need any of the more advanced features, this less expensive variant may actually be a good fit for you.
We already talked about tier-two (Advanced) so let's move on to the third offering – Worry-Free XDR. This one comes with all the features of Advanced while adding Cross-Layer Detection and Response to the mix. This is an advanced problem-solving feature that allows you to quickly find the root of a given issue across endpoints and email and resolve it. It analyses the cause of the encountered problem and suggests steps to overcome it. It also includes a more advanced threat-detection feature that employs the use of a cloud sandbox.
The highest tier package is Worry-Free with Co-Managed XDR and it is only available for Managed Service Providers (MSP) – those are outsourcing companies that remotely manage end-user systems and/or a customer's infrastructure. What's new here is a 24/7 alert and monitoring provided by Trend Micro security analysis as well as investigation of incidents as well as custom recommendations for resolving problems with the MSP's customer base.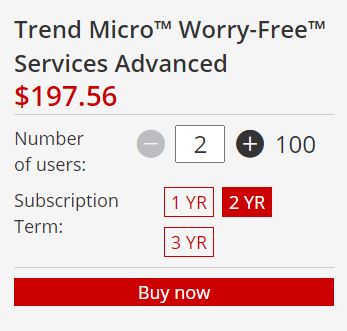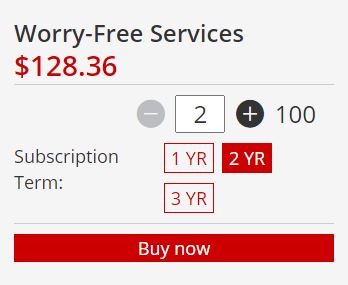 Final Notes
The strong antivirus engine behind most of Trend Micro's products ensures that all of your endpoints stay protected from incoming threats at all times and the several more advanced control functions that come with the Advanced Package of Worry-Free Services allow you to keep tabs on what's happening on each endpoint device in real-time as well as quickly and easily add restrictions to ensure your employees cannot access online resources that could be dangerous to the workstation or counterproductive to the work environment.
There are certain things that Trend Micro Worry-Free Services could have done better – it could have included some bonus security/privacy features such as a VPN and its interface could have been a bit more streamlined. In many cases, you may need to go through several pages of settings to find the one specific setting you need to configure. Also, the lack of support for Linux endpoints may make some users seek an alternative. Furthermore, the majority of more advanced features that come with WFS are only available for Windows workstations, so bear this in mind. However, despite all of this, Trend Micro Worry-Free Services Advanced is still a potent endpoint protection and management tool that is easy to set up and provides extensive options to keep your devices safe and control what's happening on them at any time, from any place, as long as you have a computer or a smartphone at your disposal.