VPN Unlimited is brought to you by New York based provider KeepSolid Inc. – a company specialized in privacy protection. KeepSolid VPN Unlimited won the PCMag Editors' Choice award back in 2017, and so we decided to check if the service still lived up to that level of high praise.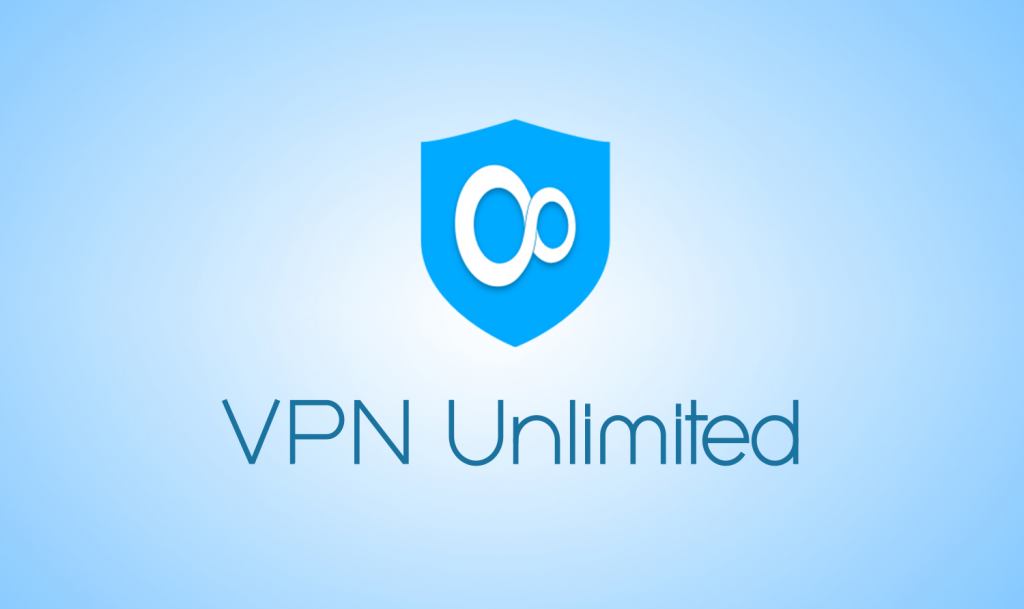 And indeed, VPN Unlimited does boast a remarkable range of features that you'd be hard pressed to find elsewhere. The network appears to be quite small, though, with only over 500 servers. Especially if you compare it to industry giants like NordVPN, that's only a fraction of what is offered by some of the other providers out there.
But those 500 servers are spread across 80 different locations around the world, so there are plenty of regions to choose from at least. And 5 of those support P2P, which isn't much, but you still get to benefit from it.
We were happy to see that protocol support was a step above what you normally see, so now there's beta support for WireGurard to both the mobile and desktop versions of the application. Speaking of which, VPN Unlimited is available across basically all operating systems (Windows, Mac, Linux, Android, iOS, Apple TV and more) and there are even browser extensions available for all the most popular web browsers.
The service also supports up to 10 devices per regular account, which turns out to be a little problematic a little down the road. This is because while most other companies allow you whatever number of simultaneous connections from any devices, in this case the service actually has slots for specific devices. And you can only replace these if need be one device per week, which can be quite frustrating.
But if you happen to have other problems, there's speedy 24/7 support available via email to offer a helping hand.
PROS:

Fast speeds

Very quick 24/7 email support

Bitcoin accepted

Unblocks iPlayer, Netflix and Disney+

CONS:

Not many servers

Issues with kill switch

Access is limited to specific devices

Getting started
Setting up VPN Unlimited was fairly simple and not much different from what you get elsewhere. Simply choose a plan that suits you, create an account by signing up with your email address and proceed to the download of the respective client.
At the time of writing, VPN Unlimited offers two types of plans: a 3-year plan and a lifetime plan. That's highly unusual, given what else is on the market. And you can get either of these for 5 or for 10 devices. The 3-year subscription with coverage for 5 devices will set you back $49.99, which is a ridiculously low $0.28 per device per month. And that same subscription with coverage for 10 devices is $74.99, which brings the per device monthly cost lower still.
And last but not least, you can a lifetime plan for $99.99 for 5 devices or pay $149.99 and get up to 10 devices covered.
Payment methods are rather flexible too, so you can choose from between PayPal, credit card or Bitcoin, as well as a few other alternatives.
Things get a little more complex only after you have already set up the client, though. In order to set up OpenVPN GUI or other OpenVPN apps, you will need to generate different OVPN files for each separate device you wish to have covered. This is tedious and, frankly, a little annoying. But the good news is that after you have already done it once, you won't have to worry about logging in from each of the devices you have ever again.
Logging & privacy
Usually with VPN service providers, there are bold statements on the homepage of their websites declaring their no-logging policies. No such thing with KeepSolid's VPN Unlimited.
In fact, upon some a little more detailed investigating, we found that the company collected and stored quite a bit of data from website visits and even from the app usage. Obviously, the company doesn't invite audits from external parties, which is becoming a more and more common practice among other VPN providers to prove to users that they don't store their information.
So if you're big on your data not being stored, then VPN Unlimited is most certainly not the option for you. And in fact, we were even a little surprised how much of it was collected – down to device name and model even.
When it comes down to protecting your data from others, though, things look a ways better. VPN Unlimited uses the strongest protocols to ensure that your privacy is protected. There's the industry standard AES-256 encryption available by default, but if you feel like you need extra – no problem. IKEv2 is available as a fallback protocol for most of the clients.
And the Windows and Mac applications also benefit from a kill switch to protect you in the event that the connection is dropped at any point. However, we did have some issues with it in the Windows client.
Another thing worth pointing out as a useful feature is the ability of the app to auto-connect to the VPN whenever you access an unsecure network.
Performance
We were quite happy to find that VPN Unlimited performed very well on our speed tests. With the UK servers, the VPN only slowed us down about 5-6%, which is more than decent. We saw approximately the same results with most other European servers, too. And when we connected to US locations, we were able to average speeds of about 250Mbs to 300Mbps, which is fantastic and certainly more than anyone would need for pretty much any tasks. It's also a great improvement on what we've seen from this provider in previous years.
And last but not least, the locations checks panned out and the servers proved to be in their advertised locations, so no issues there either.
Windows client
The interface of the Windows client isn't much different from most other VPN's out there. It greets you with a world map on which it displays your current actual location along with your IP. However, the map is static and you can't select your desired location on it, which is a little odd.
To choose a server, you will have to head over to the list of those, in which the locations are sorted in alphabetical order. And what's helpful is that each has a Workload icon next to it so you have a better idea of which one to choose. There's also the option to sort your most used locations using the Favorites list.
Head over to the Settings section if you would like to manually switch between protocols. You also have a DNS leak feature available, as well as a Trusted Networks option that can allow you to whitelist certain networks.
Furthermore, you have the option to configure startup options, which enables the client to run automatically when Windows starts. And if you would like to make sure that no one else can make use of the service, there's a Password Protection function that will request you put in the password every time the application starts.
However, the main feature here is the kill switch. Or it ought to be at least. Designed to block your access to the internet in the event that the VPN connection is lost, this is a very useful function that should help prevent any data leakage. But during our tests we found that the kill switch didn't always function as expected. For the most part it handled itself pretty well, but it revealed our real IP address when we closed the TCP connections.
Android & iOS apps
Unlike the rather useless map in the desktop version of the client, the one you'll see in both the Android and iOS apps actually allows you to navigate it and choose your preferred location. But since it's usually not the most convenient way to go about the process, you can always turn to the more conventional list of locations, which also gives you ping times opposite every server to help you make the best choice.
Both apps offer a fairly decent number of extra features that you can enjoy in the desktop clients, as well. Such are the Favorites list, WhiteGuard switching between protocols and auto-connect option. However, both lack the kill switch, which doesn't necessarily have to take away from the overall acceptable look and feel of the mobile apps.
To sum it up
Like most things in life, KeepSolid's VPN Unlimited is far from perfect. The kill switch for the Windows client needs some work on it before it can be called foolproof, managing the different devices is a bit of a hassle and there aren't very many servers available. But if those things don't really bother you so much, then the low price and above average speeds make this VPN service definitely worth considering.