Webroot WiFi Security is a small but potent VPN service that offers good unblocking abilities and excellent URL filtering. It is a good VPN option for users who are not particularly experienced with this type of service as well as for people who want to use a VPN mainly to unblock a certain geo-restricted site or online service. However, if you are in need of a VPN that supports P2P, you should probably look elsewhere, because Webroot WiFi Security doesn't offer such support. In terms of compatibility, you can use this VPN with PC, Mac, iOS, and Android, but there isn't a Linux version.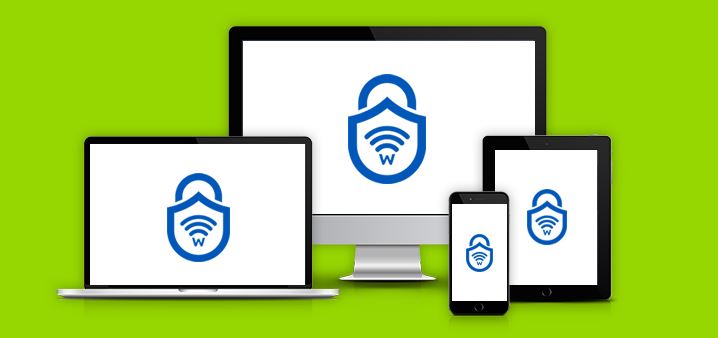 Setting up and Interface
An important thing to note about getting started with Webroot WiFi Security is that you only get a 7-day free trial option if you sign up through your Android or iOS smartphone. If you sign up from a desktop, you won't get the free trial. You could, however, test the desktop client using the free trial after you've created an account through your mobile device and then signed in from your PC or Mac computer. This is quite odd and we have no idea why the creators of the VPN have chosen this approach but it is an important thing to bear in mind because the 7-day free trial is your only way of testing the VPN. There is no refund option so once you spend your money on the VPN, even if the service doesn't work as expected for you, you'd be stuck with it.
Once you create an account, download and install the desktop clients or the mobile apps, and start them, the first thing you will notice the minimalistic interface of Webroot WiFi Security.
The Windows client's starting screen offers little more than a list of countries/locations to pick from as well as a list of "Recommended" servers that should give you the best performance. There is also a simple system for favourite locations that will show you the ones you connect to the most often and that's about it. The client doesn't give you any details about the different servers' ping values and it doesn't show you the individual servers in a country. There are also no location filtering options and no mapped interface for those who prefer to have the locations visualized to them in that way.
This simplicity of the client will likely appeal to people who are not particularly familiar with the VPN-type of service, but for those with more experience and higher demands, this might seem a bit underwhelming.
The mobile apps and the macOS client offer pretty much the same functionality and clean interface so if you get used to using the any of the VPN variations, you should have no issue handling the other ones as well.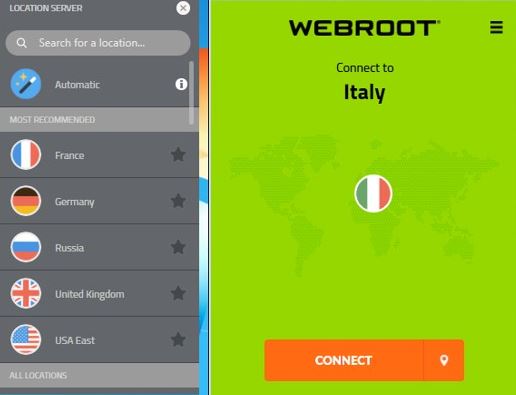 Privacy Policy
Webroot is an established and well-known North-American company that deals with Internet security for regular users and businesses alike and so this should give the customers of its VPN service some reassurance that their online traffic is in good hands. However, we still need to take a closer look at the specifics of how Webroot WiFi Security handles the data of its users. VPNs are all about keeping one's browsing private from snooping third-parties but it is also important to remember that your data should also stay hidden from the VPN provider or else the whole purpose of using such a service would largely be defeated.
According to the privacy policy section on the site of Webroot WiFi Security, the VPN doesn't keep tabs on your IP address, browsing activity, the data you download, share, or view, and it also doesn't track your DNS requests. All of this is pretty standard and is to be expected from a respected VPN service. However, some logging would still be happening if you use Webroot WiFi Security. As stated in the privacy policy, the date and time of the start and end of a session does get recorded, as well as the bandwidth that is used, the country from which you've connected to the VPN (not your IP!), and the number of devices from which you have been using the VPN.
One other thing that caught our attention is what happens if the VPN experiences a crash. According to the privacy policy, information about what happened on the device just prior to the crash might get logged for "troubleshooting purposes only". The information that may get logged may include DNS requests and some of the downloaded data. This is a bit unusual to say the least but, at the same time, we can see the logic behind it and how it might help prevent future crashes and improve the service as a whole.
When we compare the amount of logging done by Webroot WiFi Security in comparison to most other VPNs we've reviewed thus far, it's fair to say that the logging is significantly more. However, it is still not something we'd consider a deal breaker but it still needs to be kept in mind when thinking about getting this VPN.
Another thing worth noting here is that Webroot WiFi Security has not yet been reviewed by an outsider auditor. Currently, this is the best reassurance you can get that the claims made in the privacy policy of a given VPN are indeed truthful. At the moment, very few VPNs have gone that route and seeing as how Webroot WiFi Security is still a rather new service, we won't be surprised if it undergoes an outsider audit sometime in the future. However, until then, there is simply no way to confirm anything stated in the privacy policy section on the site of Webroot WiFi Security.
Network and Performance
The size of the network of Webroot WiFi Security is not something to get particularly excited about. It covers only 34 locations at the time of writing and, as mentioned at the start, none of the servers support P2P. On the plus side, however, the distribution of these locations across the globe is good, with the servers not being limited to only in North America and Europe, which is a rather common trait of most smaller VPNs. In addition to North America and Europe, Webroot WiFi Security also has servers in some Asian countries (India, Thailand, Hong Kong, Singapore, Japan) as well as in some South American ones (Brazil, Argentina, Portugal), which is a nice thing to see – many VPNs don't have servers even in a single South American country and have very few servers in Asia. Webroot WiFi Security even has South Africa as a server location – another thing we don't see too often with the majority of VPNs.
Overall, even though the number of servers and locations for the network of Webroot WiFi Security is modest, the positioning of the servers mostly makes up for it as it ensures that the majority of users will always have a server that's relatively near their location so that the connection speed would be adequate.
Speaking of connection speeds, Webroot WiFi Security is definitely not the fastest VPN out there. On a standard 75Mbps Internet, the average connection speed when the VPN is active and the connection goes through a server located in the same country as the user is about 60Mbps. This is nothing to be amazed by but it is still an adequate, albeit a bit below average, speed. When a more distant server is used (for instance, a user from Europe connects to an US server), the speed drops to about 40Mbps, which, considering the longer distance, is to be expected and is not something to complain about. One thing to be pointed out here, however, is that, during tests where a more distant server was used, the average speed of 40-50Mbps would occasionally drop to half of that. There could be many reasons for that so this shouldn't be seen as a huge issue but it is important to make full use of the 7-days free trial to extensively test the VPN to see if you face any similar issues that may be a dealbreaker for you.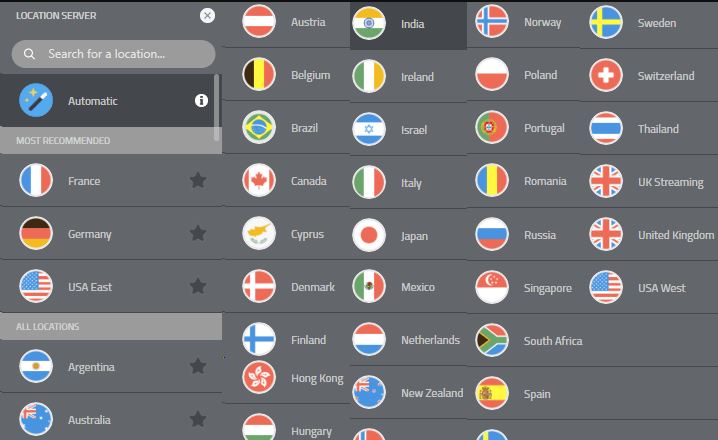 Features
If you are looking for a big number of advanced tools, you will likely not be impressed by Webroot WiFi Security, but as we mentioned in the start of this post, this is not a VPN service that is being sold on its huge variety of features anyway. Still, there are some options that you can play around with, other than the ability to connect and disconnect from the VPN.
For starters, Webroot WiFi Security allows you to switch between different protocols. Currently, there are four different options: L2TP, PPTP, IKEv2, and OpenVPN. For newcomers, this option may not mean much, but more experienced customers should appreciate the protocol variety.
There is a potential issue when using the OpenVPN protocol – if the connection fails, you get the "connection failure" alert in the client but there is no desktop notification, meaning that, if the client is minimized, you'd have no way of knowing that the VPN is currently keeping your traffic hidden until you open the client again. This issue, however, is negated if you toggle on the next feature we will cover.
Like most other VPNs, Webroot WiFi Security, too, has a kill-switch function, the purpose of which is to end your connection to the Internet if the VPN service suddenly stops. The idea is to prevent your traffic from getting exposed to snoopers once the VPN is no longer protecting it. However, again, when the OpenVPN protocol is used, you won't get a desktop notification and you may not initially realize why your Internet has stopped until you open the client to see that the VPN connection has failed.
The Autostart option here is a bit more limited than that of other VPN products, as it will launch Webroot WiFi Security with the start of your computer but will not automatically initiate a connection – you will have to do that yourself, which, to some extend, defeats the purpose of having an Autostart function to begin with.
Webroot's VPN also provides you with a powerful web-filtering feature called BrightCloud to keep you from opening potentially harmful and dangerous web addresses. This feature is definitely one of the highlights of this VPN, as it uses the same technology that is employed in Webroot's security suites. Most other VPNs' web-filtering tools get the job done but BrightCloud takes it a step further, making it a nice addition to this VPN package.
Content-unblocking is, to some, the most important aspect of a VPN and if a given VPN product cannot provide access to a particular geo-restricted site or service, then its usefulness goes down by quite a bit. This, however, is one of the areas that many VPNs, even well-known and popular ones, seem to struggle. Some won't be able to unblock Amazon Prime Video, others will fail with Disney+, and most of them will not provide access to US Netflix. In the case of Webroot WiFi Security, we were pleasantly surprised to find out that this VPN has excellent unblocking functionality. It manages to bypass the geo-restrictions for the aforementioned US Netflix, Amazon Prime Video, and Disney+, and it also unblocks a number of other popular geo-restricted services and sites. Overall, if you want to use a VPN for unblocking, Webroot WiFi Security is a great option.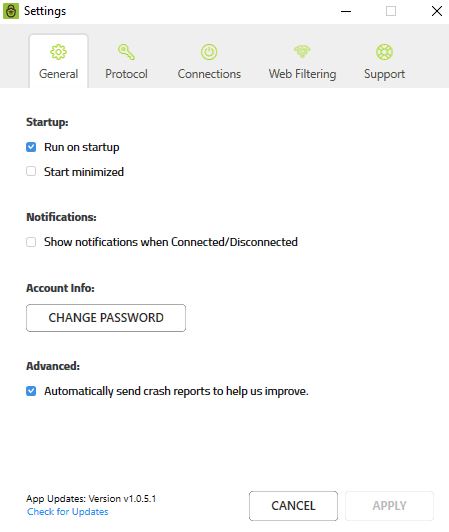 Pricing
There are only two pricing variants – the first one covers 3 devices for one year and the second one – 5 devices for a year. There are no 1-month or 6-month options and there's also no option to extend your license to 2 or 3 years and get a discount for each consecutive year. The 1-year plan that covers 3 devices would cost you $39.99 ($3.33 effective per-month price) and the one that covers 5 devices is priced at $59.99 ($5 per effective per-month price) for the first year (note that those are discounted prices at the moment of writing and might change over time). If, after year one, you decide to go for a renewal, the prices for both of the plans go up – $39.99 becomes $59.99 for the 3-device license and $59.99 becomes $79.99 for the license that covers 5 devices. If we look at some competing brands, it might seem a bit costly, mainly due to the small number of covered devices and the lack of extending the initial license period in order to get a discount. Still, Webroot WiFi Security is definitely not the most expensive VPN available. If we compare it to Goose VPN, for example, we see that its one-year license is about 20 dollars cheaper, with Goose VPN costing $59,88 for a one-year license. However, it's worth noting that Goose will give you an unlimited number of devices that you can cover with its VPN, so, if you have more than five devices that need a VPN, it might be better to go for that one.


Final notes
It is obvious that Webroot WiFi Security is still a relatively new VPN, as it lacks many of the more advanced functions that more established products of the same type can offer. Still, there are quite things to like about this VPN – from its well-positioned server locations and its excellent unblocking of geo-restricted content to its powerful URL-filtering feature and overall simplicity and ease-of-use. Of course, for more demanding users, this will likely not be enough and they would require more features and customization freedom from a VPN. If you are one such user, you can always go take a look at our other VPN reviews, where you surely find a product that better suits your needs.