Picking a good VPN can oftentimes be difficult considering just how many different options there are. VPNs became popular relatively recently and many users are still unsure what to look for in a VPN and which characteristics of these services are important. To make things even trickier, there are many VPNs out there that have questionable privacy policies and don't offer reliable security, so using them is oftentimes worse than using no VPN at all. Remember that picking an unreliable VPN service for yourself could lead to potential privacy and security issues and that is why it is important to first do your own research on the matter and look up the different VPN services you consider using before you actually go out there and purchase one for yourself.
In today's review article, we've prepared for you a lesser-known VPN service called Whoer VPN that many users might have not heard about up until now. This is exactly the type of VPNs you need to be extra careful with because, unlike big names such as NordVPN or ExpressVPN, the information about Whoer VPN isn't as abundant and some digging into its specifics must be done before it can be confirmed that it is indeed a VPN worth using.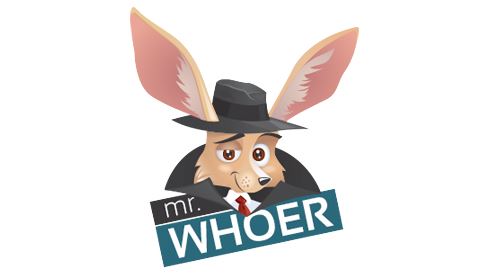 Whoer VPN – overview
Whoer is a VPN that comes from a company known as WHOIX Ltd., which is stationed in Lefkosia, Cyprus. On the surface, this VPN seems to offer all the main features that are to be expected from this type of service as well as several additional ones that not all VPNs offer. Whoer is said to unblock most (if not all) major streaming services that are geo-restricted, it comes with versions for all major operating systems, it supports P2P, and it can even offer VPN connection hiding. At first glance, it all sounds good but, to determine if this VPN is really worth your consideration, we need to dig deeper and see how well it holds up to scrutiny.
Privacy policy
The first thing we'd like to take a look at while reviewing Whoer would be what the privacy policy of this service's creators is. One of the things VPNs are supposed to do is to greatly enhance the privacy of your browsing by making it mostly untraceable so that no one except for you could know what site you are visiting, what content you are interested in and what you are doing from within your browser in general. Most VPNs (even lower-tier ones) do that relatively well when it comes to hiding your browsing from hackers, snoopers, or even governments. However, not all of them can guarantee that the company behind the VPN won't have access to information related to your browsing. Of course, this doesn't stop them from making claims that their customer's data would never be accessed by anyone, including the VPN company. Bigger VPN names such as BullGuard VPN or the aforementioned NordVPN and ExpressVPN have started to make sure that they can back up their claims about their privacy policy by allowing independent auditors to evaluate their services and impartially determine how privacy-oriented the VPN really is. In the case of Whoer, an auditor's evaluation is yet to be performed on the VPN so there's no reassurance that what the company claims about the privacy of its product is exactly as stated. Of course, it must be noted that auditors require sizable payments to test a given VPN's privacy and such an investment cannot be made by every company.
According to Whoer's creators themselves, the company doesn't keep any logs on its servers regarding the user's browsing activities, IP address, what online apps and services he or she uses, or what DNS requests are made from the user's device. The company admits that it collects personal data but only when a user is visiting websites or accessing services that are related to Whoer. The only other data collected is the OS version of the user and the version of the Whoer VPN that is in use on the device. If we were to take WHOIX's word for it, all of this sounds perfectly fair and acceptable in terms of privacy. However, as we said above, take these statements from the company with a grain of salt because, until an impartial evaluation of the VPN's privacy policy is performed by an outsider, there's no way to confirm the extent to which your personal data stays private when using this VPN.
Network
Another important aspect of any VPN service is how big and varied its network is as this, to a large extent, defines how functional the service would be. In the case of Whoer, this VPN has servers in 17 countries, which is rather modest, especially if we compare this number to the hundreds of server locations offered by the bigger names in the industry. Still, 17 isn't the worst number of locations/countries for a VPN, especially if they are well-spread around the globe. In the case of Whoer, the locations' variety isn't that great but it's still better compared to BullGuard VPN. Most of Whoer's servers are located in Europe but there are also servers in the USA, Canada, and several Asian countries such as Singapore, China (Hong Kong), and Turkey (if you count that one as an Asian country). Another important thing about the network is how many servers there are and here is where we take some issue with Whoer. The number of servers that Whoer's network has isn't disclosed anywhere, which leads us to believe that this number isn't particularly big. A smaller number of servers could mean slower connection speed, especially during periods when many customers are using the VPN at once. The smaller number of countries is another factor that may negatively affect connection speed if you are not located in a country where the VPN has servers.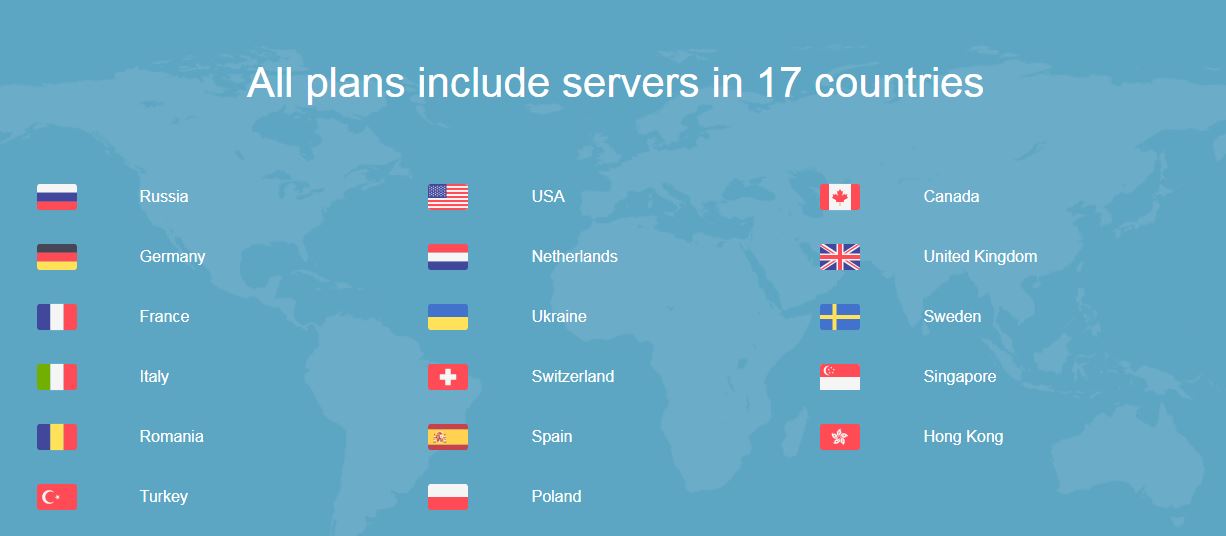 Interface and Features
Whoer VPN is what we would consider user-friendly with its minimalistic interface and simple design. The three tabs at the top give access to the three main sections of the program: VPN, Plans, and Settings. VPN lets you connect/disconnect from the VPN and choose the server location you'd like to use, Plans allows you to change your current VPN pricing plan, and Settings lets you customize the settings of the program and access its tech support. It's all quite intuitive and even newcomers to the VPN service would have an easy time learning how to use the program.


In terms of functionality, Whoer is certainly not the VPN with the biggest array of added features but we still liked the ones that it did offer.
Whoer gives you a system-wide kill switch feature that can be enabled to automatically block your internet access if the VPN connection is interrupted in order to help you keep your IP and browsing hidden. However, there isn't an app-specific kill switch – this isn't a huge issue but we would have liked to see one. Also, note that the kill switch function is only available for the desktop versions of the VPN.
We really liked the inclusion of a VPN-hiding feature. Sites and services that block users who are trying to access them through VPN are becoming more and more prevalent so it is a nice thing to have the ability to make it look as if you aren't using a VPN because this further increases the amount of geo-restricted content that you can access through Whoer. Also, note that many VPNs out there are yet to have such a feature added to them so the inclusion of VPN-hiding in Whoer makes this service stand out from many of its competitors.
This VPN also gives you the option to switch from TCP to UDP communication protocol, which would allow for greater connection speed but connections may not be as reliable with UDP.
Another nice touch that we also don't see that often on other VPNs is the double VPN protection. We won't go into detail what this feature does but, in layman's terms, it uses two servers instead of one to relay your connection to its end target and it also encrypts the transferred data twice instead of once to ensure better protection from third parties.
Whoer also supports P2P even on its mobile versions and it can even be installed on a router to apply the VPN to your whole home network and not use it only five devices (the Whoer license covers a maximum of five devices).

Pricing and versions
There are three pricing options for Whoer VPN – there is a 1-month, a 6-month, and a 1-year option that cost $9.90/$39.00 ($6.50 a month)/$46.90 ($3.90 a month) respectively. We like the inclusion of a single-month subscription option as some of Whoer's competitors don't offer this variant. There is also a 30-day refund option but it can only be used in case of "problems directly related to the product". The definition of such a problem is not particularly clearly defined but we assume that slow connection speed doesn't qualify as viable grounds to use the refund. This is a problem because, although there is a trial version, it is only limited to one location (Netherlands) and one server and, on top of that, the connection speed for the free trial is intentionally limited to 1Mbps so there's virtually no way of testing the speed of the VPN connection with Whoer before buying the product and there's likely no way to refund it in case you aren't satisfied with its performance. The best suggestion we can give you here if you still want to give Whoer a go would be to pay for one month, test the VPN and then, if you like it, go for the six-month or one-year options as those give you a much better bargain compared to the one-month variant.

Support
Whoer has versions for Windows, Mac, iOS, Android, and Linux. It also offers extensions for Chrome, Opera, and Firefox (but no Safari?). Each separate client and version and browser extension of Whoer has a separate page on the VPN's official site where you can find detailed instructions on how to properly set up the service and as well as some usage tips. In most cases, however, you won't even need to resort to those because the VPN is both really easy to install and setup and it's also really easy to use afterwards. Still, it's nice that the people behind Whoer have taken the time to offer such guidance to their users.
In terms of tech support, you have two options – live chat or support over email. You can also find additional information related to different frequently asked questions on the developer's blog as well as on the different social media channels of Whoer.
One thing that caught our attention, however, was that the number of downloads of the Whoer Android app is rather low (a bit over 5000 downloads) and its rating in Google Play Store is less than impressive – 3.4 stars, with only 28 users who have rated the app. In the app's user reviews, one of the main complaints is that it crashes a lot. Whoer's rating in iOS' App Store is even worse – 1.0, but it must be noted that a very small number of people have rated it there. All in all, it seems that Whoer's mobile apps need some polishing. However, the desktop client for Windows works fine and there are no problems with it other than the very low connection speed when the free trial is being used (which is intentional).

Final Notes
Despite a number of drawbacks we can point out about Whoer VPN, the whole package actually doesn't look all too bad. It certainly needs polishing and maybe a few more features but for users who are new to the whole VPN thing, this service might be a good option as it is simple to use, offers reliable security, and doesn't overwhelm you with any overly-advanced tools and settings. For more experienced and demanding users, whoever, there are much better and more all-around VPN options.
Our biggest problem with Whoer isn't that it lacks any particular feature or that doesn't have the biggest network. Instead, it is that there's too little information about this VPN out there to get an objective idea of how good (or bad) it truly is. The people working behind Whoer don't make things easier because they keep key details about the VPN, such as the number of its servers, hidden, and because they virtually give its potential customers no way of testing the full product and its connection speed without first buying it. This is also why we cannot definitively say whether we'd recommend this VPN over its more well-known and established competitors. Still, we believe that in the future, Whoer will evolve and its products would become more polished, transparent, and, in turn, worth being recommended alongside established brands such as NordVPN, BullGuard VPN, or ExpressVPN.